Last updated on September 30th, 2021 at 06:05 am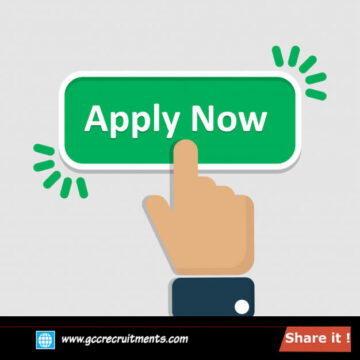 NL DMCC
Admin / Customer Support / Sales Coordination
We are a High-End Solution provider for Audio Video, Home Cinema & Home Automation systems. Our company is looking for an experienced Admin Officer:
Roles and Responsibilities, but not limited to:
General clerical duties including photocopying, fax and mailing & maintain electronic and hard copy filing system. Also retrieve documents from filing system
Coordinate within team by managing schedules, filing important documents and communicating relevant information.
Follow up with the receipts and payments on time & manage Aged Receivables & Payables
Prepare and modify documents including correspondence, reports, drafts, memos and emails
Maintain office supply inventories & maintenance of office equipment
Coordinate and maintain records for staff, telephones, parking and petty cash
Respond to complaints from customers and give after-sales support when requested
Purchasing & handling all orders with accuracy and timeliness
Inform clients of unforeseen delays or problems
Monitor the progress, identify shortcomings and propose improvements
Manage customers' account: prepares accurate data entry skills for error free preparation of Sales Quotations & prepares contracts to clients for new AMC and renewals
Generate sales presentations through compiling data, developing presentation formats as well as material
Develops and updates customer database
Identify and assess clients' needs to achieve satisfaction
Provide first level contact and convey resolutions to customer issues
Handle client complaints, provide appropriate solutions and alternatives within the time limits; follow up to ensure resolution
Keep records/logs of client interactions, process client accounts and file documents
Plans, prepares, and creates work schedules, according to workloads
Forward and escalate cases and inquiries to responsible departments/team to resolve problems and expedite work
Should be accountable for tracking, monitoring, reviewing & processing complete activities for projects
Performs other duties in line with scope of work and as assigned by the direct manager
Qualifications & Skills you must possess:
Minimum 3 years post qualified experience in same industry or practice;
Good academic background;
Demonstrated ability to handle confidential information in a sensitive and tactful manner.
Adhere to strict confidentiality involving, staffing concerns, internal/external;
Good verbal, written and interpersonal communication skills in English
Solid proficiency with Microsoft Office Applications (Word, Excel, PowerPoint, and Outlook)
Expected Start Date: 14/09/2021
Job Types: Full-time, Permanent
Salary: AED3,000.00 – AED4,000.00 per month
Experience:
administrative assistant: 3 years (Preferred)
Customer / Sales Service: 3 years (Preferred)
Language: