Last updated on September 30th, 2021 at 06:05 am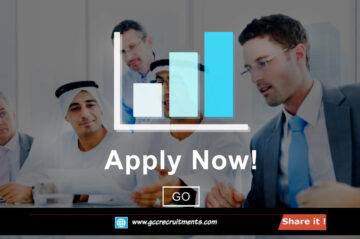 TROUVAY & CAUVIN
TROUVAY & CAUVIN Engineering supply, Abu Dhabi, is looking for an Administrative Assistant/ Receptionist, who will report to the General manager.
The Administrative Assistant / Receptionist has a versatile job scope by supporting the sales team with certification, documentation and uploading functions, ensuring a smooth inside coordination with the Head Office supportive functions and the Administrative Officer, providing secretarial, clerical and administrative support, and managing the general housekeeping of the Abu Dhabi office (hereafter the "office").
Scope
Uploads Certificates and Documents,
Manages the E-registration process for Abu Dhabi,
Tracks invoices ,
Monitors Abu Dhabi's account in liaison with the Group Head of Accounts & Finance and the General Manager,
Handles switchboard operations,
Serves visitors by greeting, welcoming and directing them appropriately,
Maintains security by following procedures and monitoring logbook.
KEY RESPONSIBILITIES
Uploading Certificates and Documentation
Assists with uploading certificates and other documents to bespoke customer web sites for review and approval,
Advises and update the Sales team on the status uploaded documents.
E-registration
Manages the E-registration process required for Abu Dhabi customers and their approved suppliers to include :
Updates and tracks all our registered clients information on their individual end user e-registration systems,
Coordinates with manufacturers to get documents and other required information for uploading into the e-registration systems,
Maintains and update customer database,
Prepares E-registration status report as necessary,
Keeps systematic records of manufacturer's document such as agency certificates, ISO certificates, etc. ensuring that all documents are valid and not expired.
Inside Liaison
Liaises with the Sales team, QC and Suppliers as necessary, to complete assigned tasks,
Liaises with counter-parts of other Group's offices when required,
Liaises with the Head Office and local management (Operational/ Financial/ HR/ Legal/ Safety/ Compliance/ Communication) to ensure the Group policies and the local regulatory requirements are properly followed by the Office staff,
Liaises with our Sponsor and PRO to proceed with visas applications / renewals,
Liaises with the Group Head of Accounts & Finance and the General Manager, manages the petty cash, Office daily expenses and check deposit & collection,
Tracks invoices and liaise with the Administration Officer to ensure invoices are delivered to our customers in a timely manner and paid,
Liaises with the Group Human Resources Manager to provide monthly HR instructions for the Office (payroll details, vacation, absence management, allowance, certificate request…),
Is always ready to perform additional related tasks assigned.
Office support
Answers all incoming calls and handle caller's inquiries whenever possible,
Re-direct calls as appropriate and takes adequate messages when required,
Receives and relays fax messages,
Picks-up and delivers the mail,
Opens and dates stamp all general correspondence,
Maintains the general filing system and file all correspondence,
Provides secretarial and administrative services for the General Manager when requested,
Assists in the planning and preparation of meetings, conferences and conference calls,
Responds to public inquiries,
Is responsible for the general local procurement of Office stationary,
Assists with reporting issues and arranging contractors for the maintenance of electricity, plumbing, AC, fax & photocopy machines and service of Office's cars, pickups and trucks,
Is responsible for the filing and archive room,
Changes the server back-up tapes and keeps them secure.
Visitors
Serves visitors by greeting, welcoming, and directing them appropriately,
Serving guests with refreshments,
Notifies company personnel of visitor arrival,
Maintains security by ensuring that visitors are expected by the Office's personnel.
Travel
Books for the Company cars leased and keeps records of maintenance,
Arranges flights, hotel for staffs and guests,
Arranges transport to and from airports.
Procedures and Quality Assurance
Ensures that all aspects of an operation or processes are followed,
Reports any HSE issues to the HSE Officer.
KNOWLEDGE AND SKILL REQUIREMENTS
Professional verbal and written communication skills in English,
Good understood of the field of the Company,
Computer literate with the ability to learn new software applications,
Knowledge of Microsoft Office and telephone protocol,
Time management skills,
Office administration,
Knowledge about card procedures and regulations,
Documentation and Filing,
Excellent organizational skills,
Drive to succeed,
Work requires willingness to work from time to time a flexible schedule if required by workload,
Having a driving license will be an added advantage.
KEY COMPETENCES
Interpersonal skills,
Customer-service orientation,
Verbal and written communication skills,
Attention to detail,
Planning and organization,
Initiative,
Confidentiality and trustworthy,