Last updated on September 30th, 2021 at 06:05 am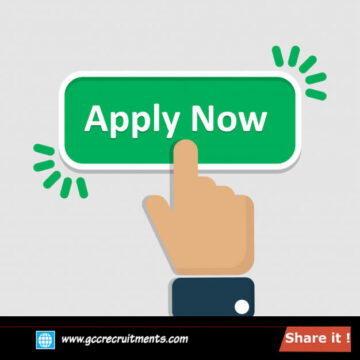 Parsons
Job Description :
Minimum Clearance Required to Start:Not Applicable/None
Job Description:
Executive Secretary/Document Controller
Abu Dhabi, UAE
You know how to work with what you've got to get the job done
You have a talent for making choices that get results, and getting them in a timely, resourceful way. We will depend on your efficiency and well-organized, competent way of working, doing only what is sufficient to get the job done right. You know what makes sense for what you need to do, and that's why it makes sense for you to contact us today. Parsons extensive experience combined with your attention to detail and willingness to work hard will propel your career forward.
We need our Assistants at this level to gather statistics and general data reviews and combines this information into established reports for use within and outside the unit. In this role, you will perform numerous secretarial and administrative support activities for a senior level executive, many of which are highly confidential or sensitive in nature. We need our Executive Secretaries to exercise good judgment and discretion in the execution of all duties and responsibilities.
Responsibilities:
Receives and screens visitors, telephone calls, and mail. Personally responds to as many inquiries as possible, referring remaining inquiries to appropriate individuals within the company for timely responses. Prioritizes responses to incoming calls from both inside and outside the company.
Prepares correspondence and reports, much of which is confidential in nature. Composes nonroutine correspondence from brief notes or verbal instructions and composes replies to routine correspondence on own initiative.
Initiates drafts of replies to other correspondence or inquiries for review by executive.
Proofreads and/or reformats drafts of documents created by executive for spelling, grammar, and clarity of communication so that final correspondence is signature ready.
Schedules meetings, conferences, and appointments establishes and maintains calendar of events and keeps executive informed of commitments.
Makes arrangements for and hosts visiting dignitaries. Makes travel arrangements, coordinating airline and auto rental reservations, hotel accommodations, and expense reports.
Prepares meeting agenda, reports, files, and other materials for meetings.
May generate presentation graphs or charts using various graphics software.
Establishes and maintains follow-up files and confidential files for immediate supervisor.
Initiates routine and nonroutine reports as appropriate. Researches and compiles statistical information and related data, produces special or recurring reports, and completes special projects as assigned. Produces and distributes data in graphic, spreadsheet, or narrative format.
Establishes and maintains databases as required.
Keeps current on all corporate policies and procedures. Serves as focal point for gathering newly published policies and the dissemination of materials.
Performs other responsibilities associated with this position as may be appropriate.
Qualifications:
Associate's or equivalent degree in Business (or equivalent)
10+ years of experience in an administrative capacity, preferably with experience in assisting top level executive.
Excellent communication skills.
Proficient at Microsoft Outlook, Excel, PowerPoint and Word.
Familiar with Aconex.