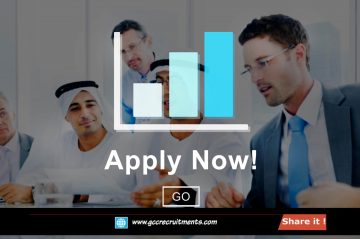 Emirates Group
Job Purpose:
The job holder is responsible for managing and developing a team of Administrative Staff to provide a consistent, efficient and responsive, customer-oriented specialist service to an internal customer base.
Generic:
– Establish and prioritise department policies, processes and procedures into discrete tasks with clear accountabilities.
– Ensure delivery of department and corporate requirements in liaison with internal and related functions e.g. scheduling.
– Provide effective hands-on supervision and day to day management of an Admin Team, responsible for their performance management, providing timely feedback and coaching when required.
– Act as a first escalation point to clarify any policy issues with responsibility for decision making within established frameworks.
– Responsible for resolution of operational issues or problems arising on a daily basis establishing root cause and implementing action to resolve.
– Identify and deliver improved working methods/practices.
– Ensure the quality of the content of information appearing in the internal systems and timely updates.
– Continuously review working practices to enhance productivity, role enrichment and the delivery of services to the department's requirements.
– Manage the efficient maintenance of personnel systems and records for all staff within the Department, such as leave planning, sickness, industrial injury, promotion, performance feedback, disciplinary action, appreciations and mabrouks, attendance exception reporting, performance exception reporting etc., capturing related data on a continuous basis, and developing the same into useable information.
– Analyse the data against pre-determined limits/benchmarks and Company regulation.
– Work closely with internal and partner departments to ensure effective use of resources.
SPECIFIC TO AIRPORT DEPARTMENTS:
– Analyse and maintain data of manpower numbers, turnover and vacancies in order to maintain staffensuring non disruption of operations. Control the recruitment process within the Department which will include the monitoring of vacant jobs, initiating and following up on P2Ps advice and co-ordinating interview schedules with Recruitment.
– Develop and maintain databases and dashboards for operational, financial, safety and quality data using Power BI and other analysis and reporting platforms. Interpret data, analyse results and present reports to internal and external stakeholders using various statistical and reporting tools in order to provide data insights and drive business decisions.
Qualifications & Experience
Qualifications:
12 Years schooling or equivalent
Experience :
Administration.General administration 5+ Years
Knowledge/skills:
– Experience in managing mid sized customer focused teams (10 members or more)
– Thorough understanding of the Emirates group policies, processes and practices
– Proven ability to coach and motivate staff
– Advanced Microsoft Office skills such as analysing information in excel, Power BI, writing formulae
– Ability to analyse, interpret and present large datasets in various reporting tools and techniques.
– Ability to write comprehensive reports.
More Jobs From Emirates Group – Click Here
Salary & Benefits
Join us in Dubai and enjoy an attractive tax-free salary and travel benefits that are exclusive to our industry, including discounts on flights and hotels stays around the world. You can find out more information about our employee benefits in the Working Here section of our website www.emirates.com/careers. Further information on what's it like to live and work in our cosmopolitan home city, can be found in the Dubai Lifestyle section.