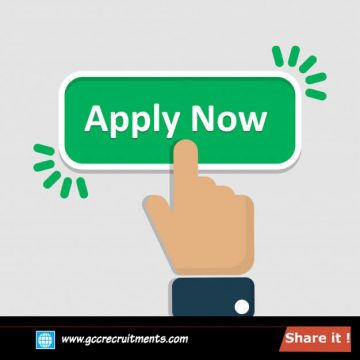 GCCRecruitments
Experience: 5 to 7 year
Qualification: Bachelor's Degree is required
Salary: AED 5500
Location: Abu Dhabi, United Arab Emirates
Company: Confidential
Description:
We have urgent requirement for UAE location for HSE Officer.ADNOC offshore approved only
Responsibilities
Support the development of OHS policies and programs
Advise and instruct on various safety-related topics (noise levels, use of machinery etc.)
Conduct risk assessment and enforce preventative measures
Review existing policies and measures and update according to legislation
Initiate and organize OHS training of employees and executives
Inspect premises and the work of personnel to identify issues or non-conformity (e.g. not using protective equipment)
Oversee installations, maintenance, disposal of substances etc.
Stop any unsafe acts or processes that seem dangerous or unhealthy
Record and investigate incidents to determine causes and handle worker's compensation claims
Prepare reports on occurrences and provide statistical information to upper management
Requirements:
Candidates who are locally available.
Min 5-7 years' Experience. (At least 5 years of experience in managing and implementing HSE aspect in the oil and gas Industry.
Food & accommodation provided by company.