Last updated on September 30th, 2021 at 05:57 am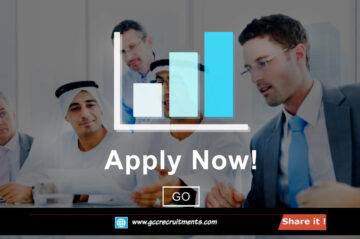 PULLMAN
Assistant Sales Manager:
Through your passion and motivation, you sell memorable experience to guests who stay in your property. You are professional and knowledgeable about your property, and you build strong relationships and create bond with your guests.
What's in it for you:
Employee benefit card offering discounted rates in Accor worldwide
Learning programs through our Academies
Opportunity to develop your talent and grow within your property and across the world!
Ability to make a difference through our Corporate Social Responsibility activities, like Planet 21
What you will be doing:
Solicit group, transient and/or banquet business, and reach consistent achievement of sales objectives
Establish parameters, quotes and negotiate prices and seal contracts
Participate in tradeshows, conventions and promotional events
Maintain accounts, contact, activity and business details
Your experience and skills include:
Implements sales action plans related to his/her market areas as outlined in the marketing plan.
Conducts sales calls to specific corporate accounts with corporate & group busines potential.
Conducts show arounds to clients relative to the corporate & group business segment.
Participates in weekly sales & marketing meeting.
Attends all pre-conference meetings, as required, arranged by the Director of Sales & Merketing.
Meets and exceeds individual revenue goals.
Effectively manages customers budget to maximize revenue and meet customer needs and identify opportunities to up-sell products ans services throughout the sales process.
Prepare quotations based on clients' requirements.
Prepare weekly, monthly, quarterly and annual reports, as required
Balance operational, administrative and Colleague needs.
Follow departmental policies and procedures.
Follow all safety policies.
Other duties as assigned.
Ability to focus attention on guest needs, remaining calm and courteous at all times
Highly responsible & reliable
Excellent communication skills, both written and verbal required
Strong interpersonal and problem solving abilities
Your team and working environment:
Come as you are.
We Empower our heartists.
Friendly working environment.
Why work for Accor?
We are far more than a worldwide leader. We welcome you as you are and you can find a job and brand that matches your personality. We support you to grow and learn every day, making sure that work brings purpose to your life, so that during your journey with us, you can continue to explore Accor's limitless possibilities.
By joining Accor, every chapter of your story is yours to write and together we can imagine tomorrow's hospitality. Discover the life that awaits you at Accor, visit https://careers.accor.com/