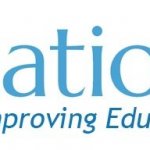 Education 1st Recruitment
Job Summary
We are hiring Classroom Teachers (female) for Nursery, Kinder Garten and Grades (1, 2 & 3).
Planning, preparing and delivering lessons to all students in the class.
Teaching according to the educational needs, abilities and achievement of the individual students and groups of students and implements appropriate work schedules for the class of students, based on individual abilities or learning readiness.
Adopting and working towards the implementation of the school development plan.
Assigning work, correcting and marking work carried out by students.
Assessing, recording and reporting on the development, progress, attainment and behavior of students.
Providing or contributing to oral and written assessments, reports and references relating to individual students or groups of students.
Promoting the health, safety, general progress and well-being of individual students, groups of students.
Communicating, consulting and co-operating with other members of the school staff and parents/guardians to ensure the best interest of students.
Reviewing and evaluating one's own teaching and learning strategies, methodologies and program/s in line with the Curriculum.
Advising and co-operating with the Head of School, Heads of Department and other teachers in the preparation and development of courses of study, teaching materials, teaching program, methods of teaching and assessment and pastoral care arrangements.
Provides to the Academic Coordinator, validating information that helps determine whether curriculum and instructional goals and student performance outcomes are being met.
Ensuring high standards of professional practice and quality of teaching and learning of the subject/s. Through effective dialogue, participating in reciprocal peer review and observation of class teaching practice by the Head of Department (subject/level) concerned.
Maintaining good order and discipline amongst students under one's care and safeguarding their health and safety at all times.
Participating in staff, group or other meetings related to the school curriculum or pastoral care arrangements, for the better organization and administration of the school.
Registering and monitoring the attendance of students under one's care.
Sharing in any possible and reasonable way in the effective management, organization, order and discipline of the school.
Nurtures a culture where teachers view themselves essentially as facilitators of learning and reflective practitioners.
Nationality
American (Native Speaker) (3), British(Native Speaker)  (2), Ukranian (2), Romanian (2)
Education
Master/ Bachelor Degree in Education, Psychology or Sociology.
Experience
Minimum of 2-3 years' experience in teaching with an International school.
Personal Requirement
Possess integrity, good health and grooming, good moral character and right conduct,
Accommodation
Provided (Furnished)
Transportation
Provided
Ticket
Round trip (Jeddah-Capital of Country-Jeddah)
Medical Insurance
Provided