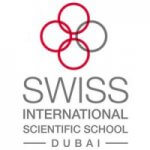 Swiss International Scientific School in Dubai
Job Description
To ensure the effective daily functioning of the facility to provide an efficient and safe working environment for staff/students and their activities. To manage resources, services and processes at an outstanding level, to meet the needs of the school.
Main Duties and Responsibilities
Leading and developing the implementation of a facility management program including daily operations, preventative maintenance and life-cycle requirements
Conducting and documenting daily and weekly facilities inspections, communicating findings and developing action plans as a result of these findings
Ensuring compliance with health and safety standards and industry codes.
Overseeing facility refurbishment and renovations
Leading and managing all Hard services managed through a third-party agreement.
Negotiating and comparing costs for when obtaining quotes or tenders from suppliers for goods and services to maximize cost-effectiveness
Managing and reviewing service contracts to ensure facility management needs are being met to the required standard and within agreed time frames.
Performance managing third party MEP staff, ensuring maximum utilization of the team and regular tracking of performance against targets set.
Monitoring utilities consumption closely and forecast for future budgeting.
Developing and implementing cost reduction initiatives including the monitoring of energy efficiency, supporting the staff in maintaining the Mingerie status for the school.
Responding to facility and equipment alarms and system failures.
Providing regular and relevant feedback to the Head of Facilities to ensure the school leadership team are aware of critical issues immediately and progress against planned activities.
Key Relationships
Internal
COO and the management team, all administrative and academic staff.
External
DHCC, DEWA, Empower, KHDA, Dubai Civil Defense and other government authorities.
Position Requirements
Education
Degree holder in facilities management / facilities engineering essential.
Mechanical / electrical engineering diploma.
Project management qualification preferred.
Experience
Minimum 5 years of experience in facilities management role essential.
School based experience preferred.
Experience in use of BMS and CMMS an advantage.
Asset management experience an advantage.
Competencies
Inter-culturally aware with well-developed interpersonal skills.
Proven ability to build strong working relationship, internal and external to the organization.
Self starter with a high degree of integrity.
Strong analytical skills.
Must be proactive, flexible, and deadline-focused.
Additional Requirements
Fluent in English, knowledge of French, German, and/or Arabic an advantage.
Good communication skills (written and verbal).
Knowledge of MS Office.
Salary & Benefits
The salary and benefits package is competitive, will be commensurate with the qualifications and experience of the successful candidate and is in line with UAE Labor Law.
Contract
Unlimited on Free Zone
Application
Candidates are requested to submit the following documents:
Cover letter, no longer than one page, explaining your strengths as a candidate and why you are interested in this position.
Current CV with photo.
A list of 3 professional referees with current contact details (position, phone number and e-mail address) not older than 5 years.
Please send your application below,
SISD is committed to safeguarding and promoting the welfare of all its employees and students. Satisfactory references and a police check is a pre-requisite for all appointments.
How to Apply
Send Your Updated CV at ⇓ ⇓ ⇓