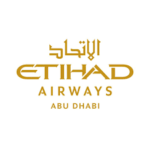 Etihad Airways
Job Summery
Etihad Aviation Group is a transforming business; as a young and ambitious airline, our focus is on innovation and on making Etihad truly an airline of choice for our guests around the world. As such, we are seeking talented and committed individuals, who are driven by a desire to deliver a world-class product and exceptional customer service.
Etihad Engineering Safety & Quality department are pleased to announce an exciting opportunity to join their team as an Engineer.
As Quality Assurance Engineer – Investigations you will add value by performing all phases of Technical safety investigations from data gathering to preparation of full Technical Investigation safety report; to liaise and cooperate with local authorities in investigations as representative of EYEng quality department.
SPECIFIC RESPONSIBILITIES
Independently perform technical safety investigations resulting from occurrences and incidents.
Develop full safety report, identifying safety findings and providing safety recommendations which include the development and verification of accident causal analysis
Comply with all regulatory requirements and all GCAA audit requirements in the conduct of all technical investigations
Responsible for close liaison with the Customers' CAMO organization, Engineering departments, Technical Services, airframe, engine and component manufacturers (OEMs) and ensure all investigation are completed, reports submitted and are closed in a timely manner.
Responsible for detailed analysis of technical safety incidents, identify causal factors and provide mitigation actions, safety recommendations to the organization to prevent recurrence.
Ensure comprehensive technical reports related to the investigations are produced and inform Senior Management of adverse trends or areas requiring urgent attention and improvement that may compromise safety and aircraft operation
Update and maintain the investigation details within the system and ensure its integrity and provide technical data and investigation analysis.
Conduct ongoing research and benchmarking to increase flight safety awareness and ensure alignment of flight safety investigation processes with industry best practices.
EDUCATION & EXPERIENCE
Successful completion of an aircraft accident investigation course
Successful completion of an aviation Safety Management System training course
Licensed Aircraft Maintenance Engineer (Recommended)
Bachelor's degree in a field related to engineering, safety or aviation is recommended
At least 10 years of aviation working experience
Minimum of 10 years aviation industry experience, including at least 5 years in Quality Assurance and hands on experience in conducting investigations.
TRAINING
Formal aeronautical maintenance training
Aircraft Incident / Accident investigation training (optional)
MEDA training
GCAA CAR M / EASA Part M and CAR 145 / EASA Part 145 training
Minimum aircraft specific Level 1 Type Training on at least one type of aircraft maintained by EYEng (Level 3 Type training is preferred)
Formal training in quality assurance auditing, preferably in CAR M and CAR 145 to Lead Auditor standard (optional)
Interview techniques.
KNOWLEDGE
Knowledge of aircraft/engine systems
Knowledge of aircraft/engine documentation and record keeping.
Proven ability to manage technical projects.
Knowledge of Aviation regulations UAE CAR M, EASA Part M, CAR and EASA Part 145
Familiarity with ICAO Annex 13 protocols
High standard of Investigation skills
High standard of English and report writing skills
High standard of computer literacy (Microsoft office applications).
About Etihad Airways
Etihad Airways, the national airline of the UAE, was formed in 2003 to bring "Abu Dhabi to the World". Over the years, we have grown into Etihad Aviation Group, a diversified global aviation and travel company, which is one of the world's most acclaimed industry brands.
Our airline flies to over 84 destinations with a fleet of over 100 Airbus and Boeing aircraft, serving 18.6 million passengers a year and carrying 682,000 tonnes of cargo in 2018.
How to Apply
Send Your Updated CV at ⇓ ⇓ ⇓