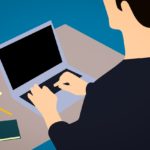 DP World
About the Role
To provide tactical and strategic analytical audit support to the DP World Group Internal Audit (GIA) team through collation, preparation, research and reporting of audit-related data across DP World Group as required on status/trends/mitigation strategies and areas of high risk. In this role you will support our audit team and audit customers on a global scale. We are looking for a dynamic and talented individual to contribute to GIA s transformation into a world class audit department.
Key Accountabilities
• Managing the rollout and compliance with DP World controls self-assessment across all Business Units (MICS reporting) including but not limited to collation, liaison and follow up on action plans, ensuring completeness, consistency and timely upload of relevant data; and to develop and run remote testing program for key controls; developing regular MICS reporting to key stakeholders including Audit Committee and Group Internal Audit as minimum;
• Managing Audit Issue Follow up process for Group and subsequent reporting- work with Regional offices, Business Units and Audit Managers to analyse and resolve open audit issues;, including integrity and accuracy of audit evidence upload; work with lead auditors to facilitate the review evidence submitted by business units to support the closure of issues and ensure timely corroboration and remote testing of closed issues; monthly reporting on progress to various stakeholders;
• Administers, manages and maintains the Online Audit & Risk Management System ( ORMS ) the reporting tool used to capture Business Unit s policy compliance, fraud risks, risk management, core control compliance ( MICS ) and audit issues across the Group;
• Manage user access to the ORMS this includes grant, revoke, update user access, and perform user access reviews every 3 months; and works closely with IT Audit to ensure adequate information security measures in place at all times;
• Manage rollout of annual internal control and risk management certification and reporting across Group, including MICS and policy compliance for purposes of the DP World Annual Report;
• Prepares metrics for monitoring, evaluating, benchmarking and reporting on above audit data;
• Assist in identifying key audit trends resulting from executed audits to help address root causes;
• Creates and disseminates regular, detailed and accurate Audit Dashboards (reports of key audit metrics) to Executive and Regional Management;
• Prepares internal monthly audit department activity report/dashboard to SVP Group Internal Audit and audit teams;
• Tracks status and prepares monthly reporting for all department KPIS against internal audit planning/fieldwork/reporting and implementing initiatives to drive improvement in performance by team;
• Assist in monitoring the audit coverage of BUs, subsidiaries, regions and corporate functions as per the audit cycle thereby influencing the audit pipeline;
• Assist in executing the pre-planning phase of each audit through effective and timely communications with auditees;
• Prepare audit files in co-ordination with audit leads prior to the commencement of audit fieldwork;
• Participates in continuous auditing projects across high risk areas in the business;
• Assist in developing audit programs and maintain up-to-date knowledge about audit tools and techniques;
• Help to implement the roll-out of audit methodology changes to the global audit team;
• Supports the SVP Group Internal Audit in the preparation of data analysis for Audit Committee reporting;
• Conducts audit issue follow up with all business units across group through ORMS;
• Manage the post audit customer feedback process (i.e. collation of feedback and subsequent reporting);
• Performs technical research as directed by Audit team using internal/external source material;
• Work with audit team in planning audit activities;
• Ensures audit files completed stored in department s audit document management system;
• Participates in audits in periods of high audit activity;
• Utilise innovative ideas and tools to enhance operational effectiveness of the department;
• Manage, maintain and update content on the DP World Internal Audit page portal on DP World Connexions and track usage and feedback from users to incorporate continuous improvement;
• Set up and maintain the global best practice database used to log best practices (control/risk/governance-related) as identified in and outside of audits, to be available through Group Internal Audit website;
• Other data management and analytical support tasks as required by audit team;
• Acts as ambassador for the company at all times internally and externally;
• Performs other related duties as assigned;
• Understand and adheres to DP World s Code of Conduct Policy;
• Perform all assigned audit duties in manner that reflects the highest professional standards and complies with the guidelines of the Institute of Internal Auditors.
• The above outlined responsibilities are not exhaustive and you may be required to carry out other tasks that are appropriate to your role in addition to these.
Require Auditing Partner for an Audit Firm in Dubai
An established Firm providing Auditing, Accounting, VAT And Advisory Services in Dubai requires Audit Partners (qualified or partly qualified )
Should have sound experience in the UAE Market in Auditing and/or Business Development.Should be able to mobilize Clients.
IT knowledge, highly Presentable, English skills and Drivers License are essential.
Interested personnel may send details bellow,