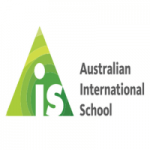 Australian International School
Job Summary
To create and maintain excellence in subject teaching in the school, both in determining content and assessment of the teaching Programs for each level, and in the delivery of those programs.
To prepare students for their final years of senior schooling
Specific Responsibilities
Curriculum
Ensure classroom practice is in keeping with the classroom expectations for staff at AIS
Ensure that there is a clearly defined program of learning
Ensure that the learning outcomes for each year group are clearly defined, with clear criteria relating to the School's assessment and reporting policy
Monitor the preparation of all internal examination papers, ensuring that they are set consistent with the relevant subject learning outcomes
Develop attainment targets for each student in relation to benchmark test results and any previous knowledge about the student's capabilities (subject to the introduction of the AIS benchmarking system)
Implement the requirements of all relevant curricula including: Australian Curriculum, IGCSE, HSC, IBDP
Ensure integration of ICT and the Library as teaching resources and tools into the planning process
Analyse the students' examination results in relation to benchmarks including predicted grades and previous years' results and share findings
Organise relevant excursions, competitions or other such activities
Monitor the quality of student homework and students' compliance with the School's homework policy
Ensure that the curriculum is properly differentiated
Cocurricular
Undertake Yard Duty as required by the Daily Operations Manger
Undertake lesson covers as required by the Daily Operations Manager
Attend all Secondary School Assemblies
Attend all Secondary School House events
Attend Secondary School Presentation Day
Take part in the School's CCA programme as required by the CCA Coordinator and/or the Director of Sport
Maintain and ambassadorial role for AIS within the community
Undertake a position as Home Group Teacher as required
Attend Year Level Camps as required
Administration
Maintain appropriate records for student assessment and behaviour
Maintain appropriate records of meetings with parents – including parent/teacher interviews, phone calls and face to face meetings
Keep senior staff appraised of any issues involving students – academic and pastoral
Ensure that teaching programmes are up to date
Prepare lesson plans that are in line with teaching programme and curricular objectives
Attend Presentation Evenings as required by the Head of Secondary School
Attended timetabled departmental meetings
Attend weekly Secondary School Briefing
Attend timetabled Secondary School meetings
Maintain student attendance records for each class
Maintain effective communication
Complete student reports each term
It is the job holder's responsibility to promote and safeguard the welfare of children and young person's for whom s/he is responsible, or with whom s/he comes into contact with and compliance with the relevant Cognita Safeguarding Child Protection Policy and Procedures should be adhered to at all times. If in the course of carrying out the duties of the role, the job holder identifies any instance that a child is suffering or likely to suffer significant harm either at school or at home, s/he must report any concerns to the School's Designated Safeguarding Lead or to the Head or indeed to the Cognita Regional Safeguarding Manager so that a referral can be made accordingly to the relevant third party services.
Position Requirements
IBDP/IGCSE and/or HSC experience preferred, but not essential
Experience in an International School environment would be a distinct advantage
Excellent communication skills, multi-tasking and time management
Ability to work as a part of a team and an interest in participating in the wider school community
Qualifications & Skills
A minimum four year recognised teaching qualification including a Bachelor's Degree and Post-Graduate Teaching
Diploma / University Qualification or a Bachelor of Education
A minimum of 3 years Full Time teaching experience in a recognised educational institution ideal, however graduates may be considered
Contacts
Students, Heads of Year, Heads of Department, Program Coordinators, Parents, Homestay coordinator
Working Conditions
Official working hours 8am to 4pm or as required
Occasional weekend or evening work including department meetings or professional development
Terms of Employment
Cognita Schools are committed to safeguarding and promoting the welfare of children and young people and expects all staff, volunteers and other third parties to share this commitment. Safer recruitment practice and pre-employment background checks will be undertaken before any appointment is confirmed. Appointment is subject to an enhanced Disclosure and Barring Service (DBS) check for regulated activity (if the candidate has lived in the UK) and/or criminal/police or equivalent background checks for all other countries inhabited (irrespective of whether you worked in those countries).
Full Time role
Paid Annual Leave during prescribed school holidays
Paid sick and hospitalisation leave
Other benefits including relocation and housing depending on terms of employment