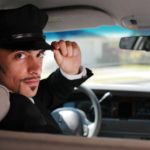 Driver Jobs In Dubai
Driver Jobs in Dubai 2021
Urgently Needed Pakistani Driver for Our Emarati Family
Dear candidate,
we are looking for Pakistani driver for our Emarati Owner.
Your job is to drop him Abu dhabi & bring him back . 8 hours per day + food + accomodation , if extra hour ,it will be counted . He is into real estate & petrol pumps .
We need 3 guards too, salary 1400+ acc+ overtime.
Salary 2500+food +acc + overtime for Drivers.
Drop your cv below,
English is mandatory.
Only pakistani , Drop your cv with job title.
Licence number 3, manual please.