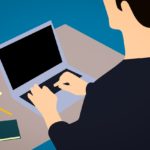 Accountant
Accountant for Engineering Firm
Job Position – Accounting Manager
Job type – Full time
Job Location – United Arab Emirates
Nationality – Indian Preferred.
Posted Date – 06, February, 2019
Salary – Not specified
Engineering Firm requires a Accounting Manager – CA (Male), Indian National, with 2 – 3 years' experience and excellent knowledge of Microsoft Excel and Tally ERP 9. The ideal candidate must have relevant accounting experience, good moral character, liaise with clients and overseas suppliers in a professional manner, effective verbal, listening and written communication skills in English, whilst being able to adhere to deadlines.
Other work responsibilities desired are as listed below:
• Maintain the financial health of the organization.
• Oversee operations of the finance department, set goals and objectives, and design a framework for these to be met.
Analyze costs, pricing, variable contributions, sales results and the company's actual performance compared to the business plans.
• Liaise with auditors to ensure appropriate monitoring of company finances is maintained.
• Correspond with various other departments, discussing company plans and agreeing on future paths to be taken.
Package offered: Decent Salary + Bonus/Incentives + Medical + Annual Air Ticket + Other Benefits as per UAE Labour Law.
while stating 'Accounting Manager (CA)' in the subject.