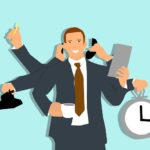 Accounts Auditor Jobs
Accounts Auditor Jobs In UAE
Job Position – Accounts Auditor
Job type – Full time
Place – UAE.
Nationality – Any Nationality.
Posted Date – 28, January, 2019
Salary – Not specified
Duties and responsibilities
Plans financial audits by understanding organization objectives, structure, policies, processes, internal controls, and external regulations; identifying risk areas; preparing audit scope and objectives; preparing audit programs.
Assesses compliance with financial regulations and controls by executing audit program steps; testing general ledger, account balances, balance sheets, income statements, and related financial statements; examining and analyzing records, reports, operating practices, and documentation.
Assesses risks and internal controls by identifying areas of non-compliance; evaluating manual and automated financial processes; identifying process weaknesses and inefficiencies and operational issues.
Verifies assets and liabilities by comparing and analyzing items and collateral to documentation.
Completes audit work papers and memoranda by documenting audit tests and findings.
Communicates audit progress and findings by providing information in status meetings; highlighting unresolved issues; reviewing working papers; preparing final audit reports.
Improves protection by recommending changes in management monitoring, assessment, and motivational practices, in the internal control structure, and in operating processes; identifying root causes.
Supports external auditors by coordinating information requirements.
Provides financial control information by collecting, analyzing, and summarizing data and trends.
Protects organization's reputation by keeping information confidential.
Updates job knowledge by participating in educational opportunities; reading professional publications; maintaining personal networks; participating in professional organizations.
Contributes to team results by welcoming new and different work requirements; exploring new opportunities to add value to the organization; helping others accomplish related job results as and where needed.
Job Description
A well reputed firm in Dubai is urgently looking for a qualified ACCA,ACA,CPA Auditors with 7-8 years of experience.
How to Apply
Send Your Updated CV at ⇓ ⇓ ⇓