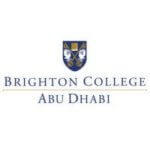 Key Responsibilities
Operational
Receive fees from parents/pupils and preparation of necessary documentation connected thereto.
Disbursement of petty cash and preparation of documents connected thereto.
Physical count of cash at the end of the day and tallying with the Cash Book/Daily collection reports.
Banking/depositing of cash/cheques collected/accounting entries related to collections and banking on a day to day basis.
Maintenance of records of Fee Collections and monthly reconciliation of the same.
Keeping Business Operations Manager/Financial Controller/Senior Accountant informed of the fee defaults, outstanding fees, PDCs received and dishonoured cheques.
Sending invoices/Reminder letters to Parents for outstanding dues/answering parent queries related to receivables
Bank reconciliation of collection accounts
Providing trip collection breakup data to teachers
Keeping records of staff fee concession granted and all related documents
Keeping records for all the scholarships and bursaries granted and all associated documentation
Assisting the accountant with day to day duties
Assist the accountant in the preparation of Periodic Management reports relating to revenue set out by the management from time to time
Assist the accountant in the preparation of Annual Accounts and grouping schedules in specified formats and compliance with audit requirements in accordance with IAS
Assistant the accountant in accounting for canteen sales and corresponding purchases.
Key Qualities/Experience
A Minimum of 3 years working as a Cashier or Assistant Accountant within a school environment
First degree in Commerce or Accounting
Computer literate in Word, Excel, databases and library management software.
Ability to work on own initiative
Attention to detail to ensure minimal errors made
Organisational skills
Enthusiasm.
Excellent people-management skills.
Ability to communicate fluently in English (both verbal and written)