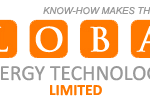 Global Energy Technologies Dubai
Job Description
1. Candidate should have min. 5 Years' experience as Projects & Pre-Sales Manager with good technical experience in Commercial, Residence and Hospitality Buildings with Role in the ELV / Security systems industry like BMS, GRMS, Home Automation, CCTV, Access Control Systems, Wiring Accessories, Online / Offline Door Locks, Lighting Control etc.
2. Advantage if he has good existing client database and contacts in the UAE market, preferably with Consultants and MEP Contractors, establishing relationships with Consultants and Contractors of ELV Systems & System Integration Projects.
3. Candidate should have excellent technical background to handle presentations and discussions with the Clients linked to ELV systems: CCTV & Access Control, Home Automation, GRMS, BMS, Online / Offline Door Locks, brief knowledge of IT Infrastructure Solutions, Structured Cabling, Server Installation and General ELV Solutions as well.
4. Maintain effective communication between the Manufacturer, Partners, Consultants, contractors and internal support functions.
5. Product Knowledge of Major Vendors and dealers in the above-mentioned ELV systems

6. Should be able to understand the drawings, BOQ, specifications, other documents of the low current systems (ELV) provided by the client of that particular project and accordingly propose the right solution fully complying with the drawings and the Specs and submit our best proposal to the System Integrators
Good communication & Presentation skills with an ability to compile tender documents with full commercial & contractual understanding.
7. Ensures project deliverables are in compliance with design specifications, safety, environmental and quality objectives and statutory regulations and accomplish the project within prescribed programmer, resources, project budget.
8. Manages the selection, ordering, and delivery schedule of materials to be procured for the projects assigned. To ensure that technical issues, quality of works are professionally taken care of.
9. For the above-mentioned ELV systems, should be able to Prepare necessary Design, BOQ, Budgetary proposal, projects Shop drawings, Schematics, Line Diagram, Cost estimates, Proposals complying to the Specifications & drawings and within time frame.
10. Should be able to professionally handle/manage to do the needful for Technical submittals / material submittals for Client's & Consultant's approval and/or variations. Should be responsible to get the Client's & Consultant's approvals.
11. To ensure that the Partner's staff in different countries are suitable qualified enough and experienced to undertake the work assigned to them.
12. Extensive design experience for both vertical and horizontal projects.
13. Familiar with electrical international standards and code.
14. Responsibility in coordination with our Partners for leading the delivery & smooth execution of the ELV systems in the project
15. Undertake risk management responsibilities, proactively anticipate and prevent problems before they arise

16. To QA/QC, Supervise / manage the site execution of the Mock up Rooms, project implementation by our Partners such that our partners (System Integrators) are completing within the time, cost, productivity, to ensure that it is Complying to the relevant drawings/Specs/BOQ/approved Proposals etc., and quality requirements of the contract. To assign and distribute efficiently the available Partners, resources, materials, subcontractors and equipment on the project.
17. Provide Technical Leadership, Supervision and project management support for the successful delivery of projects. Contribute to project planning and scheduling ensuring that any deviations are entified and confirmed with the client in a timely manner
18. Proficient in using computer software applicable in the field of discipline including AutoCAD, Revit & other related applications.
19. Guide and monitors the team for project installation works and lead testing & commissioning operations of Electrical systems including LV and ELV-systems such as GRMS, Home Automation, Lighting Control, BMS systems, , CCTV, Access Control Systems etc.
Candidate Must hold:-
• Valid UAE Driving license required & preferably with own car.
• Should have 5 years plus UAE or GCC working experience
• Bachelors in Engineering field- Computer science /Electronics / Electrical or any relevant degree
Company Overview
Our company has two decades of experience in serving the power segment. We have a diversified portfolio with specialization in industries such as power generation, transmission, distribution, petrochemical, process and water with peak sales of $135M+ and over 500 Employees. We are local leader in smart grid project delivery and our differentiator is, local know-how complemented by international technology.