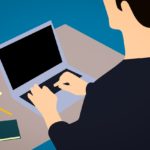 Office Clerk
We are seeking a highly dependable File & Scanning Office Clerk who will classify, store, retrieve, and update files and documents at the dealership. This is a part-time position.
Responsibilities:
-Read incoming material, verify accuracy, and sort and code according to file system.
-Store material in paper form, or enter information into computerized storage system.
-Maintain computer database.
-Retrieve materials for qualified personnel upon request.
-Search for and investigate information contained in files, insert additional data on file records, complete reports, and keep files current; ensure compliance.
-Dispose of obsolete files in accordance with established retirement schedule or other requirements.
-Scan materials or copy records.
-Type labels or reports.
-Implement changes to the filing system as necessary.
-Other duties as assigned.
Qualifications:
-Any related experience/training
-Excellent verbal/written communication skills
-Strong demonstrated customer service and interpersonal skills
-Organized, Self-managed
-Proficient computer skills: Microsoft suite, Inventory Control Software, etc
-High School diploma or equivalent, college degree preferred
-Ability to maintain a strict level of confidentiality, without exception
Profiles with minimum 1 year experience in a similar role should send thier updated CV's
How to Apply
Send Your Updated CV at ⇓ ⇓ ⇓