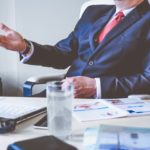 Harvard Logistics
Job Summary
By interacting with global organizations, actively scouting the market and hunting for new Partners across several business sectors you will be responsible to grow our strategic partnerships, manage all commercial discussion and partner relationships.
We are a well-established company with great potential for further growth, so the possibilities are endless.
But let us be clear from the start: terms like 'coasting along' and 'getting by' don't exist in our vocabulary. You must be self-motivated and hungry for your next client.
Key Responsibilities
Within our International Ventures team, we are seeking a proven sales manager who will be responsible for the generation of new business. The role requires a professional that can establish and build relationships with international organizations and converting them into a local strategic partner. The ideal candidate is an articulate professional who can use his/her high-level skills to target potential new International business, develop new accounts and has extensive experience working with C-Level Executives.
Qualify prospects against company criteria for ideal customers and sales within the territory
Identify, develop and manage new strategic partnerships: Target top executives of global organizations, identify commercial opportunities & service synergies, build and present solutions, building solid relationships and negotiating contracts to a successful close.
Drive the entire sales cycle from initial customer engagement to closed sales
Prospect potential customers using various direct methods such as calling and face to face meeting, and indirect methods such as networking, social selling.
Become a Market Expert: In your correspondent area of expertise, work closely with the Business Operations Managers to identify the cutting edge partnerships that could take the value of our services to the next level.
This is a go-getter role that requires a self-motivated and driven professional who understands the regional business landscape.
We are only interested in a candidate that possesses a high degree of ambition, intelligence, and drive.
Requirement
Intelligent with strong business acumen
Aggressive follow up skills to ensure that deadlines are met
Familiar with emerging technologies and industries that would bring value to the UAE
Exceptional communication, interpersonal, negotiation and relationship-building skills
Excellent lead generation
Experienced in establishing new relationships Internationally through networking.
Excellent knowledge on how to deal with gatekeepers
Experience in the Services / Business industry, working in consulting or professional services industry would be a plus
Fluent spoken and written English is a must. Arabic would be a plus.
Highly motivated and target driven with a proven track record in sales for 3 min years within the UAE
Great negotiator & deal closer