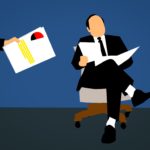 White Star Contracting
Job Summary
As a Paralegal, your role will be responsible for drafting, reviewing and negotiating complex commercial agreements. You will also produce guidelines and templates for business deals in order to assist the teams and provide them with legal knowledge to support the business.
Additionally, you will manage and mitigate legal disputes to minimize risk to the company and employees.
Preference will be given to qualified candidates who can demonstrate experience in the following;
Contract drafting & reviews
Dispute resolution
System management
Real estate & Construction
Document management
Communication with senior leadership
The ideal candidate must hold a bachelor's degree in Law and must have minimum 5 years' PQE (preferably within the real estate / commercial industry) Ideally you will have both Private practice & In house experience.
Skills
Leadership
Business
Negotiation
Construction
Communication
Dispute Resolution
Document Management
Systems Management
Deals
Real Estate