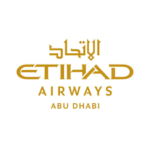 Job Summery
Etihad Aviation Group is a transforming business; as a young and ambitious airline, our focus is on innovation and on making Etihad truly an airline of choice for our guests around the world.
As such, we are seeking talented and committed individuals, who are driven by a desire to deliver a world-class product and exceptional customer service.
We are pleased to announce an incredibly exciting opportunity to join our Flight Operations team as a Licensed Flight Dispatcher.
As a Licensed Flight Dispatcher you will ensure all Etihad flights are planned and conducted in a safe and economical manner in accordance with GCAA and other regulations, company policy and procedures.
You will assist the Flight crew during the preparation phase of the flight as and when required and additionally brief the Flight crew on any aspect that may affect the safety or security of the flight.
As the Flight Dispatcher you are responsible for the safety and security of flight planning when exercising operational control and monitoring of Etihad aircraft while in-flight
SPECIFIC RESPONSIBILITIES
Flight Planning: Prepare OFP's and assist PIC in-flight by providing required information such as maximum allowable takeoff and landing weights, weather reports, and many other informational components required for the safe completion of flight. The Flight Dispatcher prepares the ATS flight plans and files the ATS flight plan with the appropriate ATS unit. Computing the amount of fuel required for the safe completion of flight according to aircraft type, distance of flight, maintenance limitations and weather conditions.
ATC Management: Adhering to ATC regulations and company policy, paying particular attention to special operations and flights operating within the NAT HLA and re-filing of ATC flight plans when flights are disrupted. Adhering to ATC regulations and company policy whilst on shift.
Analysis: Analyzing and evaluating usability of airports to determine potential hazards to safety of flight and to select the most desirable and economic route.
Updating of significant changes: The Flight Dispatcher shall update the commander of significant changes to weather or flight plan and recommends suitable alternates. Produce all required flight plan documentation and ensure this is available to the flight crew. Brief the flight crew of any irregularities they may encounter on the flight.
M.E.L. Management: Liaising with maintenance for any M.E.L. items, which may affect the performance of the aircraft being planned.
Flight Watch: Furnishing the PIC while in Inflight with the appropriate information necessary for the safe conduct of the flight.
Training: He/She will have undergone extensive training to have earned a Flight Dispatcher's license and participates in frequent and detailed recurrent training courses as required by G.C.A.A. Ensuring he remains up to date with all regulations and policies and undergoes recurrent training and testing to maintain their license.
Safety Management System: In the event of an emergency, initiate relevant procedures specified in the Etihad Airways Emergency response plan manual.
EDUCATION & EXPERIENCE
Educated to a minimum of high school certification.
Must hold a valid Flight Dispatch License
Minimum 3 years Flight Dispatch experience
Working knowledge of Jeppesen Airways Manual navigation documentation.
ETOPS experience would be advantageous
TRAINING & KNOWLEDGE
Ability to interpret weather, NOTAM and other relevant flight preparation documentation.
Experience of AIMS and / or Lido flight planning would be an advantage.
Knowledge of airline operations; computerized flight planning.
Demonstrate proficiency in flight planning and operations control.
About Etihad Airways
Etihad Airways, the national airline of the UAE, was formed in 2003 to bring "Abu Dhabi to the World". Over the years, we have grown into Etihad Aviation Group, a diversified global aviation and travel company, which is one of the world's most acclaimed industry brands.
Our airline flies to over 90 destinations with a fleet of 110 Airbus and Boeing aircraft, serving 18.6 million passengers a year and carrying 580,000 tonnes of cargo in 2017. We are honoured to have received many awards for our service and products, cargo offering, loyalty programme, training and Maintenance, Repair and Overhaul (MRO) service, in recent years. The group is made up of seven business divisions – Operations, Commercial, Maintenance, Repair & Overhaul (MRO), Human Resources, Finance, Support Services and Transformation.