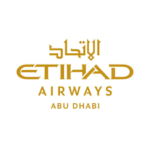 Job Summery
Responsible to manage day-to-day operations of the HR Administrative Services within HR SS of Etihad Airways and Subsidiaries. Employee personal and assignment changes including international assignment & transfers, benefits administration and separation processes.Lead a team of human resource team in delivering customer service and quality driven transactional support focused on consistent and continuous improvement in the areas of processes, quality and performance.To act as an internal expert on international policies, developing, maintaining, communicating and interpreting HR policies and procedures across the company, ensuring alignment with HR best practices and compliance with applicable legislative requirements.
JOB RESPONSIBILITIES
Responsible to manage hire to retire HR administration process for Etihad employees includes new joiners, absence mgmt., employee personal and assignment changes including international assignment & transfers, benefits administration and separation processes with a focus on the employee experience and ensure timely completion and effective communication to all relevant parties.
Ensure integrity of HR data for Etihad Group employees through HRMS and employee records in accordance with legal requirements and best practices. Responsible to manage quarterly check on HRMS data quality and ensure corrective actions are in place.
Responsible to ensure SLAs are applied consistently across all HRAS processes and askHR and provide monthly statistical reports. Demonstrates continuous effort to improve operations, decrease turnaround times, streamline work processes and work cooperatively with all areas to provide seamless service excellence
Ensure HR systems meets policy changes, business requirements I.e. self-service & management reporting etc and lead system implementations and enhancement in co-ordination with HRBPs, HR system team & Vendor.
Serves as point of contact for people managers, supervisors and employees in interpretation and application of human resources policies and procedures; serves as liaison and provides technical expertise to resolve human resource related issues.
Lead, develop, coach and train HR assistants in technical and analytical skills development. Guide staff when handling service requests to respond in a manner that provides excellent customer service.
Partner with other departments such as HRBP, Legal, HR Payroll and Onboarding regarding processes, compliance issues, productivity and efficiency. Develop data-driven solutions to critical human resources and business concerns and partners with senior leaders in the implementation of these solutions.
Provide overall assistance to HR Manager on special projects, workflows, staffing, key department and organization initiatives.
EDUCATION & EXPERIENCE
University degree and preferably post-graduate with specialization in HR
3-5 years relevant international HR experience in a large/multi-national organization, demonstrating managerial responsibility of managing a small team in a shared services environment or HR Operations role.
International HR policies and procedures
Proficient in all MS Office applications, specifically Word and Excel
Outstanding interpersonal and communication skills, with the ability to work with people at all levels in a fast paced environment
Preferably ERP HCM functional knowledge
Fluent spoken and written English
About Etihad Airways
Etihad Airways, the national airline of the UAE, was formed in 2003 to bring "Abu Dhabi to the World". Over the years, we have grown into Etihad Aviation Group, a diversified global aviation and travel company, which is one of the world's most acclaimed industry brands.
Our airline flies to over 84 destinations with a fleet of over 100 Airbus and Boeing aircraft, serving 18.6 million passengers a year and carrying 682,000 tonnes of cargo in 2018.