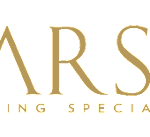 LARSA LIGHTING LLC
Job Position : Female Sales Representative
Job Location : Dubai, United Arab Emirates
Job Type : Full Time
Company Name :
LARSA LIGHTING LLC
About The Company
LARSA LIGHTING LLC is an established and ISO 9001:2008 certified lighting specialist distributor & service provider based in the UAE. We offer the full spectrum of services for both walk-in customers to project-based clients requiring extensive & specialist installation support.
As a privately-owned company with plans to open more branches across the UAE & GCC, we pride ourselves upon our ability to provide personalized services to all our valued clientele. Our management philosophy is one of open communication, collaboration & creativity—and as such, we take pleasure in knowing that those holding the highest level positions at LARSA, are always involved in the every aspect of customer & client care.
Our aim is, and always has been, to provide all our clients with a full spectrum of services, ranging from classic, crystal chandeliers to contemporary pendants & lamps, which can be sourced directly from our Showroom in Dubai, Al-Barsha area or ordered through our catalogues, all the way through to highly technical support for in-depth lighting installations. Not only do we offer to install all equipment purchased from our showroom, but our experience & skilled technical team enable us to handle vast & complicated commercial projects too.
These projects often require our team of consultant engineers & lighting designer specialist to collaborate with architectural plans to create the most satisfactory lighting outcomes, ranging from exterior illuminations to all types of interior lighting too.
Job Description
A leading lighting company is looking for a Female Sales Representative to be assigned in the Showroom. Preferably British, Ukrainian & Russian nationality. Must be fluent in English and proficient in MS office. Should have at least 3 years UAE experience and have sales experience is a plus. Attractive salary package will be given to the right candidate. Kindly send your CV Bellow,
How to Apply
Send Your Updated CV at ⇓ ⇓ ⇓