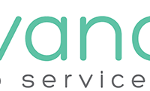 Avance Auto Repair Services LLC
Job Tittle : Sales Co-ordinator Cum Secretary
Job Location : Dubai, United Arab Emirates
Type : Full Time
Company Name : Avance Auto Repair Services LLC
About Company
Avance Auto Services is a leading vehicle service and repair specialist in Dubai. We have been servicing in Dubai for several years and recognized as the most experienced and thorough mechanics in the industry. We service all makes and models and have the latest computer diagnostics in the industry. We do everything a dealership can do and more, on all new, modern Cars, Light & Heavy Trucks and Buses and have the right computer tools to maintain your warranty. We offer you everything from logbook services, fitting new tyres and brakes, safety inspections, roadworthy certificates, engine rebuilds and installs, modifications and upgrades as well as general repairs, maintenance and the latest computer diagnostics you have the peace of mind of knowing that when you bring your vehicle in you get friendly local service plus and you are able to speak to the mechanic that looks after your vehicle.
Job Description
4-7 years experience in Sales Co-ordinator with Secretarial duties. (Females only)
Graduation or post graduation.
Multi tasking capability
Good command in English and Hindi
Computer literate. Able to handle customers
Managment capability able to manage office functions.
Decision making skills, letter drafting and mails handling
Salary 3000- 3500 depend on experience
Candidates with above qualification please send your CV's bellow with recent photograph.