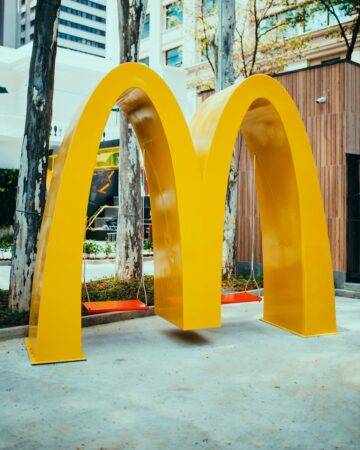 McDonalds
Principal Accountabilities – A :
People
Demonstrates and reinforces the leadership behaviours and basic people minimums (uniforms, crew schedules, rap sessions, etc.) necessary to gain commitment from crew and leadership.
Executes a plan, based on an employee commitment measurement, to increase employee's loyalty, satisfaction and pride with the McDonald's experience.
Knows, enforces, and educates crew on all appropriate personnel policies, labor laws, security and safety procedures.
Recruits, selects and retains an optimum number of crew and shift management who are enthusiastically dedicated to customer satisfaction.
Manages the development and training of crew and shift management employees, including crew initial and follow-up orientations.
Completes and presents performance appraisals based on defined goals and objectives for their employees in a timely manner.
Safety/Sanitation/Security
Properly executes, enforces and manages all food safety and sanitation requirements and practices.
Ensures all security procedures are executed (cash deposits, staggered method of open/close etc.)
Profit
Controls assigned P&L Line items.
Control food components, labour, waste, cash, and while managing shifts and/or areas.
Principal Accountabilities – B :
Administration
Ensures that wage and hour policies and procedures are followed. (Leaves of absence, regulations regarding the minor employment, breaks, etc.)
Uses proper security and verification procedures when handling deposits and the contents of the safe.
Maintains records for safety and appropriately documents contributions and performance in personnel file.
Completes assigned daily paperwork, weekly inventories and QCER reports.