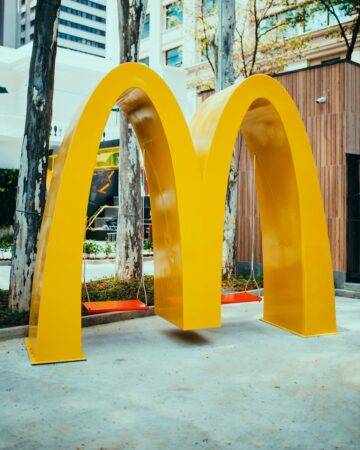 McDonalds
Position Purpose :
To take customer orders and process payments. They may also work on preparing and expediting food orders. In between customers, crew members perform cleaning duties, such as clearing tables and sanitizing food preparation areas.
Key customers include Restaurant Managers, Operation Consultants, external and internal customers.
Principal Accountabilities – A :
In addition to following McDonald's policies and procedures, principal accountabilities include, but are not limited to:
Follow and reinforce basic people minimums (e.g. uniforms, punctuality).
Work and communicate effectively with co-workers and management.
Positive attitude and commitment to customer satisfaction.
Input orders into a point-of-sale system and accept payment using a credit card reader or cash register, calculating change accurately and quickly as required.
Greet customers, record orders, and serve food and beverages with a consistently positive and helpful attitude, including answering questions about the menu.
Principal Accountabilities – B :
Ensure restaurant cleanliness daily by clearing tables, returning trays to the kitchen, sweeping and mopping floors, washing and sanitizing kitchen utensils, and servicing restrooms.
Regularly check if equipment operates properly and report any maintenance needs.
Regularly check the temperature of freezers, refrigerators, or heating equipment to be as per the standards to maintain highest served quality and consistent products standards.
Work together with the kitchen team to prepare foods while following cooking instructions, safety procedures, and sanitary requirements.
Reports all potential safety hazards or employee accidents to the manager on duty.
Effectively handle and reports all customer complaints, suggestions, special requests or ideas to manager on duty.
Principal Accountabilities – C :
Competencies
Appearance
Attitude
Communication
Education
Experience