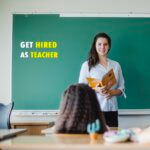 Job Summary
Nursery Teacher (CACHE Level 3/5 Qualified or Equivalent and Experienced)
Candidate must have outstanding English Verbal and Written Skills to be considered for the opportunity.
This is an opportunity is to join a 'Top 10' 2019 ADEK rated 'High Value Nursery' based in Khalifa City A, Abu Dhabi.
The nursery is looking to expand it's team of Early Years Teachers by recruiting a number of  experienced Nursery Teachers and Teaching Assistants.
You will be joining a small quiet and discrete nursery that offers parents smaller classes with strict staff to child ratios, delivered by fully qualified staff who have a gentle, dedicated and caring approach to childcare. This combination of features attracts a kind and caring community of like-minded working parents who seek outstanding Education and Care from dedicated early years teachers where the children are at the heart of the nursery.
Opportunity start date – January 2020 – Earlier for an exceptional candidate
We are currently looking for additional teachers with essential outstanding spoken and written English skills to work alongside a 'delightful, dedicated, loving and friendly' team of class teachers. You will mentored and support by experienced teaching staff during your introduction to our 'outstanding' nursery. Team work and a willingness to learn from others and learn the nurseries British Curriculum is essential.
This nursery has strong links with the UK and has been referred by ADEK & MOE as an 'Outstanding-High Value' Nursery for three consecutive years.
To be considered for the opportunity – You must come with essential teaching skills and experience and have an ability to build strong partnership relationships with chidren of all backgrounds, Teachers and Parents.
Our small nursery is looking for candidates that have a special something to bring to the setting, as long term staff retention and dedication to making every day special for the children is key to our success.
Candidates must come with suitable continuous employment experience to be considered for the opportunity.
Start date: January 2020
Contract type: Part Time & Full Time
Contract period: Long Term
Holidays: To be agreed dependant on contract
Location:  Khalifa City A, Abu Dhabi
Salary: Attractive salary dependant on qualifications, experience and working hours
Benefits: The nursery delivers high quality British standard EYFS curriculum training and mentoring that will be recognised in the UK. Supports Long Term Contract Employees. Provides subsidies towards professional development.
If you are looking for a career with us, get in touch now!
In order to be considered for the opportunity you must meet the following criteria:
Female, Native English speaker or have outstanding verbal and written English skills
LIVING or currently WORKING in Abu Dhabi.
VISA status on a Spouse or Family VISA
Minimum 24 months plus consecutive Nursery/ Pre-school experience essential
Candidates must have an attested CACHE 3 or 5 Early Years Qualification or be attending a CACHE 3 Early Years Course
Qualifications from High School upwards must be attested to be considered for the opportunity to meet ADEK Requirements
Drive your Early Years Teaching Career in KHALIFA CITY A, ABU DHABI
This is a British Nursery that fully complies with the recruitment policies set out by (ADEK) the Abu Dhabi's Department of Education and Knowledge.
We look forward to hearing from you.