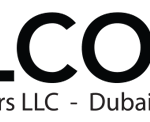 SALCO INSULATED DOORS LLC
Job Description
Good communication skills in English. Must have min. of 2 years administrative experience. Organized and with good follow-up skills.
SALCO INSULATED DOORS LLC offers innovative market-leading products and is continuously developing new designs to provide clients with application-specific solutions.
Our doors are light weight with user-friendly open and shut applications encompassing high insulation value. With this competitive advantage, SALCO has become the leader and pioneer within the door industry across Europe and the MENA region.