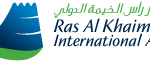 RAK Airpot
Job Title: RFFS Trainer
Job Location : UAE
Type : Full Time
Department: Rescue and fire service department
JOB PURPOSE
To apply the rules and regulations pertaining to fire Department Training at the airport according to the regulations of GCAA.
RESPONSIBILITIES AND DUTIES
Reports to SAFO.
• Assist in the development of department goals and objectives with fire chief, as a member of the command staff.
• Develop training course objective, course outlines, tests, lesson plans, Training programme, Trainers guide, Learners plan, Assessment plan, Risk Assessment to ensure that all firefighter trainings are up-to-date and meets the standard of practice for Fire service standards as per GCAA Structured Learning Programme(SLP)
• Implement training programs as developed.
• Supervise and evaluate adjunct training instructors ensuring uniform training standards are maintained and training objectives are met.
• Oversee probationary employee orientation and training program; carries out probationary employee skill development assessment and recommends additional training or progression to next assignment as per the SLP.
• Responsible for coordination of annual department training needs assessment and for the processing of all training requests in coordination with the Human Resources Department.
• Act as fire ground safety officer at emergency scenes in accordance with incident command function.
• On scene, observe and evaluate all safety procedures ensuring that department standards are followed.
• Advise Incident Commander of any unsafe scene conditions or incidents.
• Assist with the recruitment process.
• Perform duties within schedule established by Chief.
• Performs other duties as required.
JOB RELATED COMPETENCIES & SPECIFICATIONS SECTION
Knowledge, Skills and Competencies:
• Knowledge of fire department operations.
• Valid driver's license required.
• Successful completion of command and control program preferred.
• Knowledge of and adherence to GCAA regulation, policies and requirements required.
• Knowledge of firefighting tactics, strategies and principles required.
• Ability to obtain and maintain knowledge of all current risk reduction practices and programs.
• Ability to instruct, train all RFFS crews on their fields.
Educational Profile and Experience:
• Associate Degree in Fire Science and ten (10) years of firefighting experience out of which five years as RFFS trainer required. Bachelor's degree is preferred.
• ICAO/NFPA Instructor I and Safety Officer Certification required.
• Fire Officer II certification is preferred.
Physical Demands:
• Must be physically fit
Work Environment:
• According to the federal and international laws organized by the GCAA.