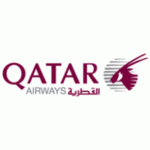 Qatar Airways
Job Summary
In this role, you will be responsible for all Cargo automation activities throughout the network. You will ensure smooth and adequate performance of the Cargo Operations system or any other system required for Cargo department. You will be actively involved in First level support for Outstations and/or Head office users, Training Cargo staff network wide to use the Cargo Operations system, New Station system setup and implementation, Interface with other systems and partners like handling agents and customs authorities, system service standardization and projects related to system developments.
As a Cargo Network Development Coordination, following are the two core job responsibility and if selected, you will focus on one of the below specific job functions.
Cargo Network Development Coordinator dedicated to
Product Development Support
In this role you will support the Leads and Managers in product development, be involved in Requirement gathering and documentation, Testing (creating test cases), Production implementation and Procedure documentation.
Cargo Network Development Coordinator dedicated to
Network Support
In this role you will provide 1st level key support, and provide system related query resolution, provide defect analysis, maintain master updates.
About You
You must be holding a relevant tertiary, trade or vocational qualification with a minimum of 4 years of job-related work experience, out of which 3 in the airline cargo industry. Experience or knowledge of Cargo Automation and/or Systems will be an advantage.
It is essential that you have good English communication skills and presentation skills. You should be able to work in shifts and under pressure.
Note: you will be required to attach the following:
Resume / CV