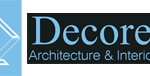 Job Summary
Handle construction packages like excavation, rebar, shuttering work, concrete…
Prepare method statement for civil activities.
Follow up Construction Specification, Material Grade and standards.
Able to estimate for procurement purpose.
Effective management of site resources and equipment.
Schedule and execution of daily work plan as per scheduled plan.
Determines project costs by calculating labor, material, and related costs.
Prepares feasibility study by analyzing engineering design; conducting environmental impact studies; assembling data.
Prepares engineering documents by developing construction specifications, plans, and schedules.
Confirms adherence to construction specifications and safety standards by monitoring project progress; inspecting construction site; verifying calculations and placements.
Fulfills project requirements by training and guiding operators.
Maintains operations by enforcing project and operational policies and procedures.
Provides engineering information by answering questions and requests.
Complies with federal, state, and local legal requirements by studying existing and new legislation; anticipating future legislation; enforcing adherence to requirements; advising management on needed actions.
Maintains project data base by writing computer programs; entering data; completing backups.
Contributes to team effort by accomplishing related results as needed.
Desired Candidate Profile
Educational Qualification: Degree in Civil Engineering
Experience minimum 10 years
Experienced in civil construction including concrete work, structural steel and roofing in Live Working Plant Environment
Well-versed in all construction methodologies and procedures
A team player with leadership abilities
Familiarity with quality, health and safety standards