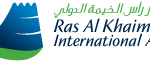 RAK Airport
Job Position – CNS Manager
Job type – Full time
Job Location – Ras Al Khima
Nationality – Any Nationality
Job Description
The position requires total responsibility and decision making for maintaining the ATC electronic systems in an operational status and standards stipulated by ICAO and GCAA.
Project management and overseeing integration, interfacing, installation, implementation, commissioning and operational handovers of projects.
Ensuring continuous updating of procedures, staff certification, staff currency checks, training,department administration, budget, reports, job cards, assets, licenses, ISO/IMS documents, safety and emergency issues.
Liaise with GCAA about operational status, trends, procedures, upgrades and equipment grading.
(Time management/priority between departments)
Support the Engineering Department's Health and Safety policies and procedures, and ensure all manuals are controlled and managed efficiently.
RESPONSIBILITIES AND DUTIES
Manage and develop the relevant Engineering sections and personnel to ensure its strategic development and continually strive to improve the performance of the department
Review and update CNS exposition to incorporate any amendments relevant to the department
Initiate and complete the CAAP 25 and CAAP 59 (if applicable) application process of GCAA for addition or enhancement of the CNS equipment
Develop MOC (Management of Change) document for the changes associated with equipment, infrastructure or facility of CNS department
Responsible for GCAA e‐services activities
Review and authorize the department's training and competency manual and training modules
Incorporate the airport's SMS in CNS policies and procedures
Maintain the department SLA (Service Level Agreement) with ATS
Review and maintain KPI (Key Performance Indicator) of the department
Ensure CNS procedures manual is current and make amendments where necessary
Perform audit correspondence for following audits
CNS
ATS
Aerodrome
Meteorological
And any third party
Review and maintain SPI (Safety Performance Indicator) of the department
Organize engineering meetings within the department and with external departments for liaison and performance evaluation
Incorporate the airport's QMS in CNS policies and procedures
Attend GCAA workgroups related to CNS activities
Raise CNS ROSI for equipment outage, malfunction or degradation
Manage and oversee the projects of CNS department
Coordinate with TRA for frequency regulations and frequency/radio licenses
CNS e‐services to be reviewed and updated as and when required
Review and provide feedback to GCAA for CNS related regulatory amendments (NPA)
Responsible for issuing CNS ROSI List
Requirements
Knowledge, Skills and Competencies:
Extensive knowledge in managing the departmental operations, including communication, navigation, surveillance and data processing
UAE driver's license is required.
Excellent computer skills are required.
How to Apply
Send Your Updated CV at ⇓ ⇓ ⇓