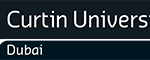 Curtin University Dubai
Job Summary
To viably guide the students the utilization of the internet and related digital technologies to accomplish marketing objectives and bolster the modern marketing concept.
Key Responsibilities and Accountabilities
Responsibilities may include but are not limited to
Responsibility to assist in the development and teaching in the Curtin University Internet Marketing course
The conduct of lectures tutorials, practical classes, demonstrations, workshops, and student field excursions
Initiation and development of subject material
Unit coordination
Marking and Assessment
Consultation with Students
Attendance at departmental and/or faculty meetings and/or membership of a number of committees
Work with staff in connection with teaching and learning issues
Key people interactions
Head of Schools
Unit Coordinator
Other Internal stakeholders at the Dubai campus Campus CEO
Senior Academic Coordinator
Qualifications
PhD. degree in the field of pedagogy such as marketing management, communication & advertising, design in digital multimedia, integrated marketing communication, digital media & web technology
Knowledge,
Experience and Skills
A high level of written and oral communication skills and computer literacy
Demonstrated high quality experience in teaching and/or industry and evidence of continuing personal and professional development.
Demonstrated ability to develop rapport with student in a variety of learning contexts
Experience of working with diverse range of students
Demonstrate ability to work independently and as a part of a team
Expertise in Digital & Social Media Marketer, SEO Specialist, Digital Transformation, Google Analytics, Google Adwords
Salary Range: 200-250 per hour
Important Note
In this position you will work for Transnational Academic Group Middle East FZ LLC, the infrastructure provider for Curtin University's Dubai campus.
While you will receive an academic title from Curtin University and will be permitted to claim association with Curtin University for the purpose of publishing research, you will not be an employee, contractor, or agent of Curtin University.Your employment will be subject to the labour and other laws of the United Arab Emirates.