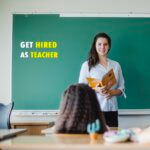 Transnational Academic Group Middle East FZ LLC
Job Summary 
Manage Library Services
 Order and process library materials approved for purchase.
 Liaise with various vendors to get reasonable quotes on purchase of books.
 Classification and cataloguing of books and other materials.
 Selection, order and circulation of the journals and periodicals.
 Outlining the library policies and rules / establish and implement library and information policies and procedure.
 Implement and ensure working of library technologies such as electronic surveillance system, library integrated system liaising with IT department.
 Establish and manage the budget for library and information services, technology and Audio Visual requirements.
 Anticipate need of information on varying subjects and build a supporting database.
Assist Students
Provide research assistance & bibliographic information needs of the library users.
Provide reference and referral services to students.
Manage conflict, solve problems and make effective decision.
Design & Conduct library orientation program for the fresher's periodically.
Maintain an orderly, safe and welcoming environment for all users in accordance with the health and safety policy of the College.
 Liaise with Student Life department for handling educational activities for students.
Textbook store responsibilities
Gathering information about required textbooks, and other learning resources for units offered by liaising with academic deans and partnership office.
Responsible for estimating the order and Procurement of textbooks and other learning materials for the units offered from local distributors/vendor, Publishers according to the availability and cost effectiveness.
 Keep in touch with leading publisher's representatives for access code; web resources and review copies.
Keeping tracks for acquisition, stocking and distribution of text books and other learning materials.
Periodical checking of the stock of textbooks.
Liaising with Finance Department for the vendor payables and preparing approved textbook pricelists.
Requirements: 
Degree in Library Science preferred
Experience working with electronic databases of library materials
1-2 years of relevant experience
Important Note
In this position you will work for Transnational Academic Group Middle East FZ LLC, the infrastructure provider for Curtin University's Dubai campus.
While you will receive an academic title from Curtin University and will be permitted to claim association with Curtin University for the purpose of publishing research, you will not be an employee, contractor, or agent of Curtin University.
Your employment will be subject to the labour and other laws of the United Arab Emirates.