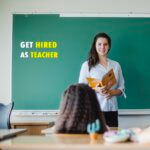 Confidential Company
Job Summary
Our Beautiful British nursery in Dubai, Jumeirah1 was established in 2013, has provided quality care for children aged 6 months up to 4 years old in a happy, friendly and homely environment, we pride ourselves of quality of teaching staff.
We are looking for a female DHA Licensed Nurse to join our team of practitioners.
As a Nursery Nurse:
you will ensure you are equipped with:
you'll be caring for children up to the age of four years old
Knowing how to support children's early education and development.
Understanding the importance of promoting health, safety and welfare to children, team members.
About our team: we have a dedicated, friendly, highly qualified team of practitioners Our experienced team understands how to meet a child's emotional needs and works hard to ensure that every child feels involved and happy, homely feel.
In return, we offer a competitive salary, sponsored visa, medical insurance, and continuous training.
If you would like to work with our dedicated team, email us by clicking on the apply button.