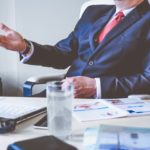 Website Food & Beverage
Job Summery
As part of our expansion in the United Arab Emirates, we are looking for passionate candidates who can join our team.
Graduate in Dairy Technology / Dairy Science Technology, with 5-10 years managerial experience in plant operations in a dairy plant.
If you have the drive to excel and be part of a dynamic team, then please click the APPLY button to send your CV.
How to Apply
Send Your Updated CV at ⇓ ⇓ ⇓