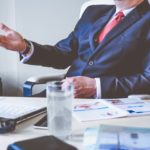 FINANCE MANAGER JOBS
PLEASE CLEARY MENTION IN THE SUBJECT MATTER : FINANCE MANAGER – PRINT PACKAGING
Brief JD :
Analyze costs, pricing, variable contributions, sales results and the company's actual
performance compared to the business plans.
Develop trends and projections for the firm's finances.
Reporting to management and providing advice how the company and future
business decisions might be impacted.
Producing financial reports related to budgets, account payables, account receivables, expenses etc.
Developing long-term business plans based on these reports.
Reviewing, monitoring and managing budgets.
Developing strategies that work to minimize financial risk.
Conduct reviews and evaluations for cost-reduction opportunities.
Minimum 5 years' experience in a mid-level finance/accounting environment.
Proven experience as a Finance Manager.
Print Packaging experience is compulsory.
Gulf experience is compulsory.
How to Apply
Send Your Updated CV at ⇓ ⇓ ⇓