Last updated on September 30th, 2021 at 06:05 am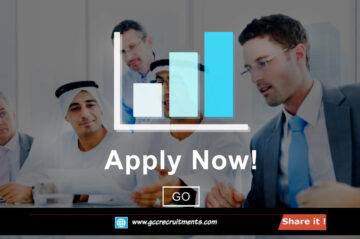 Chinese Palace Restaurant Group
We are looking for an HR Assistant to undertake a variety of HR administrative duties.
Job Qualifications
Minimum of 1 year proven experience as an HR Assistant, Staff Assistant or relevant human resources/administrative position
Completed Bachelor degree in Human Resources or related field
Basic knowledge of UAE Labor laws
Have experience in ticket booking.
Knowledgeable in the computation of leave salary and gratuity
Excellent organizational skills.
Strong communications skills.
Approachable and positive attitude
Ability to provide a high standard of administrative support. Able to implement administrative processes and proactively resolve problems.
Job Description
Assist with day to day operations of the HR functions and duties
Provide clerical and administrative support to Human Resources executives
Compile and update employee records (hard and soft copies)
Process documentation and prepare reports relating to personnel activities (staffing, recruitment, training, grievances, performance evaluations, etc)
Coordinate HR projects (meetings, training, surveys, etc) and take minutes
Deal with employee requests regarding human resources issues, rules, and regulations
Assist in payroll preparation by providing relevant data (absences, bonus, leaves, etc)
Communicate with public services when necessary
Properly handle complaints and grievance procedures
Job Types: Full-time, Permanent
Salary: AED3,000.00 – AED5,000.00 per month
Application Question(s):
Are you in UAE?
When is your date of Birth?
Experience:
Flight ticket Booking: 2 years (Required)
Documents filing: 2 years (Required)
HR Assistant: 2 years (Required)