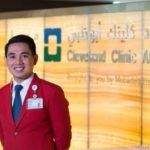 Car Mart Car Accessories
– Must have 1 to 2 years of indoor sales experience with good communication skills.
– candidate must speak Hindi and English.
– Fresher and Cancel visa holder can also apply.
– Candidate age should be in between (27 to 40).
– Maintain a good relationship with clients by providing support, Information and Guidance.
– Maintains Quality service by establishing and enforcing organization standards.
– Understand customers needs and Requirements.
– Please apply those candidates who are in Dubai.
– Candidate have goods skills in MS Office and PowerPoint.
– Candidate can send their resume bellow,
How to Apply
Send Your Updated CV at ⇓ ⇓ ⇓