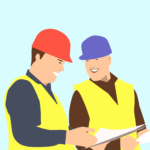 Civil Engineer
Required Senior Civil Engineer with 5-10 years experience. Gulf experience will be an advantage.
Senior Civil Engineer Required Must have worked for a contractor not consultant with Good outgoing personality and excellent technical skills.
Must possess good construction related software skills.
Must be able to delegate and manage a team of project engineers and site personnel from multiple projects, guide them for efficient project execution, plan and execute manpower and material resources, communicate effectively with clients and the company management. Efficiently interpret project documents such as drawings, schedules and specifications and prepare necessary reports to client to meet contractual agreements.
Constantly suggest and implement ways and means to improve site productivity.
Qualification & Experience
– 5-10 years of work experience in construction field.
-Consultant experience will not be considered.
-Fluent in written and spoken English.
-Candidates presently in UAE need only apply.
-B.Tech/Diploma
If interested, send your resume.