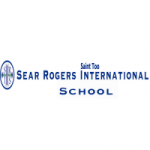 Saint Too Sear Rogers International School
Job Summary
Bachelor in Education or Bachelor Degree in other subjects. A registered Teacher (RT) under Education Bureau in Hong Kong. Ideally 1-2 years teaching experience within a recognized educational organization Candidates need to be Permanent Hong Kong resident or possess a valid visa to work in Hong Kong. Candidates must be a registered teacher (RT) under Education Bureau in Hong Kong. If you share the values and philosophy of our school and would like to join a dynamic international team, please send your cover letter, CV, academic certificates along with your expected salary by email. All Personal data collected will be used for recruitment purpose only.
About Company
Welcome to Saint Too Sear Rogers International School.Our mission to grow, nurture and flourish potential, character and abilities, where each student is acknowledged for what they can do and have their needs addressed, in the context of a truly inclusive "whole-child" education in Hong Kong. Our Vision a multi-cultural international school without borders that helps develop all aspects of a student's emotional and intellectual well-being.
To apply for this job please visit gmail.com.