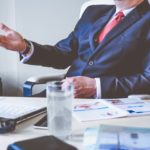 Internal Auditor (Factory), Job In UAE
Internal Auditor (Factory), Job In UAE
Looking for experienced and dedicated Internal Auditor.
Job Position – Internal Auditor
Job type – Full time
Place – UAE.
Nationality – Any Nationality
Posted Date – 13, January, 2019
Salary – Not specified
Experience – 4 years
The ideal candidate for Internal Auditor must have relevant qualifications for this role
must have not less than 4 years' experience of factory accounts.
Practical experience in the same role preferably in the factory or Warehouse operations
The applicant should be results oriented and possess ability to meet strict deadlines
Excellent interpersonal and communication skills
The applicant should have Auditing or Accounting background
Excellent analytical and problem solving skills
The applicant should have outstanding report writing skills
Should be able to meet set deadlines
Placement will be in KENYA – age not more than 35 years.
All qualified candidates are encouraged to upload their recently updated CVs
Send CVto: [email protected]