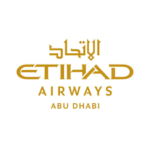 Etihad Airways
Job Summery
We are in the midst of major transformation, with an ambition to offer greater choice to our customers, as we continue to adjust to changing market dynamics.
This represents a fantastic opportunity to join a leading aviation group and contribute to our continued development and evolution. Successful candidate will lead and manage a diverse sales team in the face of very tough competition from Sabre and Travelport where Etihad is using the Sabre PSS and there is no preferential treatment given to agents to book on Amadeus. They will Determine the overall commercial strategy and gain approval from the MD and Regional office. Set the highest quality standards within the sales function and take full responsibility for market share and sales performance, identifying and capturing opportunities that translate into revenue success. The successor will also Act as ambassador for the company's business policies in various conferences, trade fairs, and networking events to attract more and more clients. They will Instill a value selling culture and project this to the team and outside world. The successor will Act as a senior member of the Amadeus Gulf interfacing robustly yet cooperatively with the other Directors.
SPECIFIC RESPONSIBILITIES
Strategy. Develop and implement strategic sales plans and forecasts to achieve Amadeus Oman objectives for products and segments. A very high level of energy and success is required to achieve high growth and retention targets.
Sales. Review and analyze sales performances against budget and agreed plans to determine effectiveness. Take remedial action as necessary to keep on track. Provide frequent reports and presentations to management , both Oman Country manager and ACO Gulf management team .
Cost control. Analyze and control expenditures of division to conform to cost budgetary requirements. Seek to win business at lower incentive rates than competition through value selling and benefit sharing.
Marketing. Assist marketing group in monitoring competitor products, sales and marketing activities and recommend marketing initiatives to make a difference. Take the lead personally in driving our marketing efforts in the outside world.
Customer relationships. Establish and maintain long-lasting relationships with customers, industry influencers, key strategic partners and executive decision makers. This involves contact at very high levels including sometimes the owning families and also government bodies . Continually seek out new customer opportunities.
Commercial. Oversee and control responses to requests for proposals ensuring they are of the highest quality. Manage and train the team to prepare accurate and detailed pricing and business cases and create sales presentations. Lead the negotiation strategy on key deals and take personal responsibility for the large ones.
EDUCATION & EXPERIENCE
Degree in Engineering, Business Administration, Business Studies, Mathematics, IT or equivalent.
MBA would be useful.
Post holder must have extensive sales / strong management experience in Travel Industry in the Middle East or India (Minimum of 10 years proven sales experience). He/she must be customer-focused with proven achievements in customer service-driven environment. Prior experience working for a multi-national company would be desirable.TRAINING & KNOWLEDGE
Excellent written and verbal communication skills.
Arabic Language Skills would be an asset.
Effective people management skills.
Strong interpersonal skills (including negotiation skills).
High computer literacy.
Strategic planning and project management skills.
Attention to detail and analytical.
About Amadeus
Travel powers progress. Amadeus powers travel. Amadeus' solutions connect travelers to the journeys they want through travel agents, search engines, tour operators, airlines, airports, hotels, cars and railways.
We have developed our technology in partnership with the travel industry for over 30 years. We combine a deep understanding of how people travel with the ability to design and deliver the most complex, trusted, critical systems our customers need. We help connect over 1.6 billion people a year to local travel providers in over 190 countries.
We are one company, with 16,000 employees across 70 offices. We have a global mindset and a local presence wherever our customers need us.
Our purpose is to shape the future of travel. We are passionate in our pursuit of better technology that makes better journeys.
Amadeus is an IBEX 35 company, listed on the Spanish Stock Exchange under AMS.MC.
About Etihad Airways
Etihad Airways, the national airline of the UAE, was formed in 2003 to bring "Abu Dhabi to the World". Over the years, we have grown into Etihad Aviation Group, a diversified global aviation and travel company, which is one of the world's most acclaimed industry brands.
Our airline flies to over 90 destinations with a fleet of 110 Airbus and Boeing aircraft, serving 18.6 million passengers a year and carrying 580,000 tonnes of cargo in 2017. We are honoured to have received many awards for our service and products, cargo offering, loyalty programme, training and Maintenance, Repair and Overhaul (MRO) service, in recent years. The group is made up of seven business divisions – Operations, Commercial, Maintenance, Repair & Overhaul (MRO), Human Resources, Finance, Support Services and Transformation.
How to Apply
Send Your Updated CV at ⇓ ⇓ ⇓