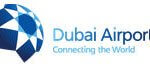 Dubai Airports
Job description / Role
THIS IS WHERE INFLUENCE SPREADS
CORPORATE AFFAIRS
Officer – ID Pass
We work at a fast pace. Corporate Affairs is no different. Their business processes are fundamental to our status as a global leader that can respond quickly to any change. This may be a diverse, complex business, but departments such as finance, procurement, legal, risk management and quality assurance ensure agility prevails.
What you'll deliver
– You will maintain smooth operation of the airport security pass processing and to effectively administrate the pass processing by strictly applying security pass application and approval procedures.
– You will be responsible to approve/disapprove post audit authorized categories airport security passes request/s and redirect to concern for processing wherein to ensure uninterrupted airport security pass processing through effective functioning of the whole mechanism of relevant authorities.
Requirements
What you bring
– You should be educated to Higher Diploma Degree level.
– You will require a minimum of three years' experience in a related field
Life at Dubai Airports
Fast-moving and fast-growing, Dubai Airports is a business that's all about delivering great airport experiences, 24 hours a day. Life here means always pushing – and being pushed – to work better and smarter. With us, you'll be encouraged to be the best you can be. You'll be part of the team that connects the world. And at every opportunity, you'll go beyond; delivering an advanced, innovative future for yourself and our business, and making an impact that delivers for Dubai.
About the Company
THIS IS WHERE THE FUTURE STARTS
We're going to become the best airports in the world. How? Because we deliver exceptional customer experiences through innovative and agile service propositions. We make a significant impact on our industry and the rest of the world. And we're central to Dubai's future as a global hub.
Our business is built on the brilliant ideas and unwavering dedication of our people. Together, we're shaping Dubai and truly connecting the world. For you, it means the chance to grow, challenge and innovate in a fast-paced, diverse, international environment. You'll break boundaries and deliver exceptional every day. You'll think big and act boldly. Most important, you'll create amazing airport experiences for millions of people, and reinvent them for millions more.