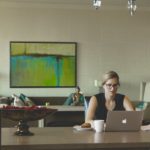 al kazim group
Looking for smart and hardworking employee.
Must possess excellent communication in english oral and written.
Skill:
Teamwork, Customer service, Analytic thinking, Achievement orientation, Accuracy,Eye for detail,Organised,aggressive
innovative,self motivated employee.
Job Description –
– ensure all account matters pertaining to estate management are executed in compliance with the mandatory requirements and Corporate policies/governance.
Ensure all customer information is correct, including phone numbers and addresses.
Protects organization's value by keeping information confidential.
Accomplishes accounting and organization mission by completing related results as needed.
Advise customers of necessary actions and strategies for debt repayment.
Locate and notify customers of delinquent accounts by mail, telephone, or personal visits to solicit payment.
Desk oriented. However face to face meeting with Clients and other service providers etc may be required at times.
Expert in Accounting
Expert in MS Office
Good communication in English; Arabic knowledge will be added advantage
Knowledge in TALLY – ERP Sysytems
Should be fast and accurate in actions with above average interpersonal skills