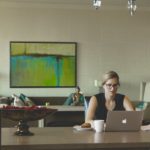 Secretary Cum Receptionist
Secretary Cum Receptionist Jobs 2019
Secretary Cum Receptionist Jobs In UAE
Job Position – Secretary
Job type – Full time
Place – UAE.
Nationality – Any
Posted Date – 14, January, 2019
Salary – Not specified
Education level – Higher secondary or equivalent
We are currently searching for an Arab Secretary
who have an administrative experience.
As the front of house and often first point of contact for external visitors, a Receptionist job description should include:
Diary management and management of meeting rooms
Possibly handling event coordination, both internally and externally
Handling queries and complaints via phone, email and general correspondence
Greeting all visitors
Transferring calls as necessary
Possibly managing office supplies such as stationery, equipment and furniture
Performing ad-hoc administration duties
Maintaining office services as required (such as cleaners and maintenance companies)
Receiving and dispatching deliveries
Assisting with mail as required
Taking and ensuring messages are passed to the appropriate staff member on a timely basis
Assisting the HR team with recruitment, on-boarding and termination processes
Receptionist job qualifications and requirements
Some companies might want candidates who have previous clerical, administrative or receptionist experience.
It is not mandatory to have a higher education degree to undertake a Receptionist role. However, a Receptionist job description should include:
Organisational skills
Attention to detail
Exceptional multitasker
Excellent communication skills
Courteous
Strong customer service skills
It is also imperative that a Receptionist has a polite telephone manner and is well-presented at all times
location will be in abu dhabi and salary will
discuss upon interview.
send your cv bellow,
How to Apply
Send Your Updated CV at ⇓ ⇓ ⇓