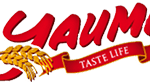 Alrashed Food Co
Brief Description of Duties :
1.Issues machinery parts and related materials; assists in identifying needed items through the use of parts catalogs and materials management/computer systems; locates and issues required items; reviews usage and suggests updates of inventory records.
2.Receives, releases, and stores the machinery parts and related materials from vendors or other storerooms; checks shipment for visible damage and shortages; inspects items received for conformance with ordered specifications; completes and forwards receiving documents.
3.Ensure adequate record keeping and manage all documentation to confirm proper stock levels and maintain inventory control.
4.To construct the Spare Parts database system which includes: the Part Name, Part No., Quantity, Specifications, Rack No., Machine component identification, Min. / Max. stock, criticality, etc.
5.Maintains the storeroom in a clean, safe and orderly condition; checks safety equipment, and secures storeroom facilities and inventories.
6.Performs physical inventories, verifies actual location of inventories against assigned locations, and initiates corrections as required.
7.Contacts vendors regarding prices, specifications, or delivery, and places orders, as authorized.
8.Ships and receives warranty claim items, as authorized.
9.Review parts usage, track/monitor inventory records, vendor compliance, etc.
10.Help update, develop, and create the Monthly Maintenance Letter, Yearly Department Presentation, and others reports and presentations as the need may arise.
11.Promote continual improvement and defects-awareness amongst members.
12.Ensure the implementation and evolution of Work Safety procedures.
13.Ensure complete compliance to prescribed QMS, GMP's and 5S processes.
14.Perform other activities as deemed needed by immediate superior.
Preferred Nationality : Philipino, Nepal and Srilankan
Age : 25-35
Location : UAE
Interested candidates please send their CV,
How to Apply
Send Your Updated CV at ⇓ ⇓ ⇓