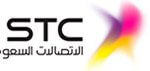 Saudi Telecom Company
Job Summary
Data Mining Supervisor at Saudi Telecom Company : Jobs at this level are responsible for Model development (Predictive and prescriptive) as senior data scientist and provide guidance to junior data scientists.
Key Responsibilities
Assess analytics opportunities and making subsequent recommendations as to the analytical approach.
Work on advanced Modeling algorithms such as linear/logistic regression, neural nets, decision trees, fractional factorials, etc. based on the requirement.
Develop, test, implement, and potentially maintain statistical modeling implementations.
Interact with our internal/external customers of all levels to review expected outputs, applicability to business challenges, and model measurement.
Guide the data formulation process which may include identification of attributes, exploratory data analysis, data transformation, and temporal layout
Develop innovative thought leadership and contribute to the creation of points of view on Analytics offerings and insights.
Qualifications/Certification
Bachler degree in Big data analytics, Statistics, Mathematics, Operations Research, Decision Sciences, Applied Probability, etc. Preferable master degree.
Certification in one or more analytical tools (i.e. SAS, R, Python…etc)
Required Experience
Minimum of 5 years overall experience in data analytics.
Desired Skills & Knowledge
Strong communication skills (verbal and written)
Proven ability to work creatively and analytically in a problem-solving environment
Out of the five years minimum four years with the following:
Software tools and Languages: Strong skills in Base SAS, SAS/STAT, SAS Enterprise Miner , Tableau, R, Python, relational database extraction or any analytical tool.
Methods: Data visualization, data mining, predictive modelling, Text analytics, social media analytics, Customer analytics, Operations Analytics etc.
About Company
Saudi Telecom Company : STC is the leading telecommunication services provider in the country, with strong regional presence which enables. STC to deliver a variety of distinguished services to all customers and eventually delivering growth to shareholders.
How to Apply
Send Your Updated CV at ⇓ ⇓ ⇓