Schools are getting ready to end during the long summer break, which means that you will be able to spend time with your kids. It sounds great. However, consider how children get tired and bored quickly and need different things to keep them entertained. What about enrolling your child into one of the most popular schools for summer in London so that they can develop new skills while having fun and remain active in a secure, enjoyable and comfortable environment? Based on your child's passion, there are many enjoyable camps designed to make your child the next Albert Einstein to the ones that will assist your child in acquiring basic skills.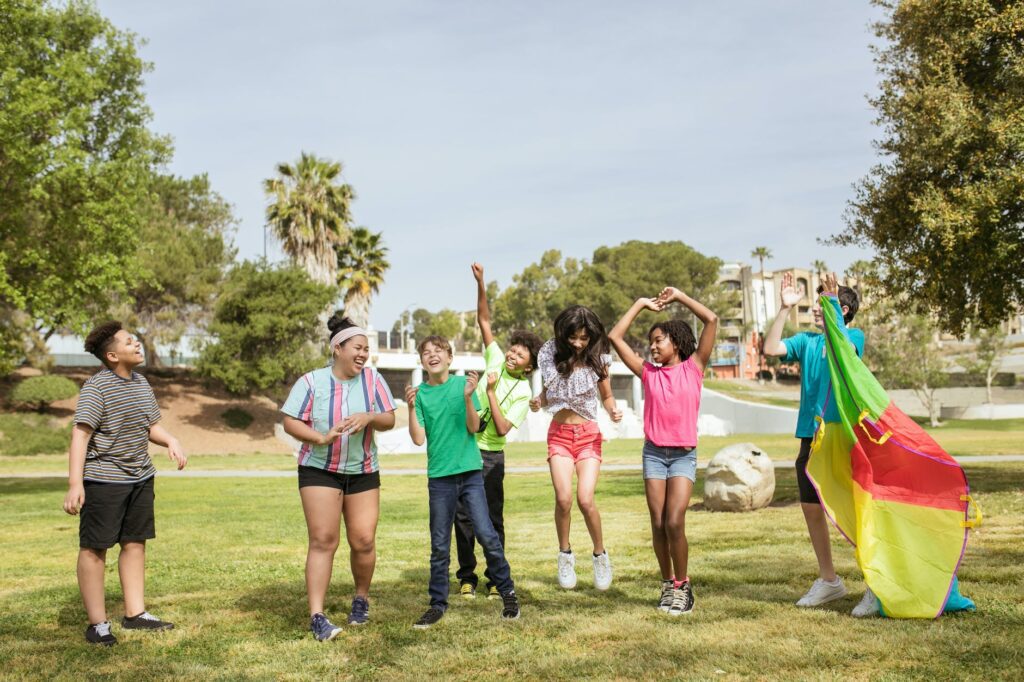 Below is a list of the top 15 summer camps in London:
It is a wonderful camp which provides English for children from 13-17 years old. It is situated in London in Hoxton, Shoreditch, and for this reason, it provides an ideal setting to learn, study, and experience the Londoner culture. The Alpadia campus has a fantastic athletic facility utilized as a training area during the Olympics. The camp is focused on the experience that includes many excursions in London.
Location: Hackney Community College Shoreditch Campus Falkirk St, Hackney N1 6HQ London-City
Opening hours: 10:00 am – 05:00 pm
Contact: +41216218888 or [email protected]
Zebra is an ice skating camp for kid skate camp in London which provides skating lessons for kids throughout the summer holiday season. The camp trains on The Albert Memorial and Royal Oak skate park premises. The camp staff is trained on first-aid, are registered with OFSTED and are certified by OFSTED. They also have DBS background checks. This means that your child is in good in the hands of a professional.
Location: The Albert Memorial, Royal Oak skates
Opening hours: 10:00 am – 04:00 pm
Contact: +447888044544
Mini Minors, as well as XUK summer camp, is managed by the brothers Richard well as Nicholas Bernstein. It has these camps
The XUK activity: for kids and teens between 7-17
English: Language camp in the summer for kids ages 9-17
Excel XUK is intended for children and teens between the ages of 8-17
Mini Minors and XUK, the day camp one of the most popular camps for children aged 3-13 years old. The children are divided into different groups to participate in a wide range of activities. The activities offered are air rifle firing, racing and building rafts and quad biking, a nature walk, a game of initiative, and STEM activities including campfires, boot camps and a fashion show.
Location: 48 FITZALAN Rd, London UK
Contact: +44(0)2089229739
This is a fantastic camp for kids aged 4-14 years old. It offers plenty of fun that keep children entertained throughout the school holidays. The unique activities include water polo, fencing, swimming, puppetry, and badminton. These activities help children learn essential skills that will aid them later in their lives.
Location: Airfield Industrial Estate, Unit 9 Warboys, Huntingdon Cambridgeshire PE28 2SH
Opening hours: 08:30 am – 05:30 pm
Contact: +441480467567 or [email protected]
Mother Nature Science Camp is specifically designed for children between 5 and 12 years old. It has one of the most effective curriculum-related science programs across the globe. It has encouraged more than 250,000 children to pursue a career in science since it was established. It's an excellent location to help your child get hooked to STEM. STEM topic.
A few of the games offered include chemistry that is crazy, and in which the children learn about the universe's scientific physics, sports science and rocket-making.
Location: South Hampstead Junior School, 12 Netherhall Gardens, London NW3 5RN United Kingdom
Salcombe Prep 224 – 226 Chase Side London N14 4PL United Kingdom
Queenswood School Shepherd's Way, Brookmans Park, London Hatfield, AL9 6NS United Kingdom
Opening hours: 09:00 am – 03:30 pm
Contact: +442088638832 or [email protected]
It is an academic summer camp for children between 5 and 17 years old. It is connected to many the London's schools for boarding, which is why it has a variety of fun and exciting programs that will keep your kids amused and entertained during the summer. Academic summer camp offers the most modern academic facilities, which comprise well-equipped science labs and classrooms and a top-of-the-line kitchen and pool. The university and diploma preparation courses are revision in troublesome areas, special courses in Oxbridge sports and medicine paintball, abseiling, drama classes, and many other activities.
Location: 20 Rossifer close, Bathpool, Taunton, TA2 8fn, United Kingdom
Contact: +44 20 3959 9370 or [email protected]
Super Camps, Wimbledon School (July 7 – August 25)
Super camps are thrilling and fun activities for children aged 4 and 14 years in Oxfordshire. It's an excellent location to introduce your kids to sports and activities. Your child could choose a favourite hobby and become proficient at it. The activities offered include soccer clubs and cooking, Lego play and bushcraft. It's a great way to get the children, and can the best part is that it helps to manage their energy during the summer, as you concentrate on your job.
Location: Unit 15, Eyston Way, Abingdon, Oxfordshire, OX14 1TR
Contact: 01235 467300 or [email protected]
Barnes the summer camp is open to children aged between 3 and 14 years old. The camps' activities seek to create the ideal environment for children to flourish as kids. The school has two programs, including the Barnes Summer Play School and the big top adventure.
Location: Barnes Summer Play School, The Village Nursery, 3A Station Road, London SW13 0LF
Opening hours: 09:30 am – 03:30 pm
Contact: +44 07923400319
Technocamp (July 10 – August 28)
Technocamp's goal is to encourage the next generation of engineers and inventors. Technocamp offers customized programs that cater to children who are just beginning to grasp the concepts or are already proficient in manipulating technology to gain more knowledge and skills. The courses taught include 3D printing, drone racing, drones, along game designing.
Location: Park Court Crookham Common RD
Opening hours: 09:00 am – 05:45 pm
Contact: +44 01183805678
Camp Horizons is a fun and thrilling outdoor and indoor activity for children aged 6-14 years in a safe and secure setting. The camp has regular themed programming that let your child engage in a range of activities that stimulate their creativity. Camp also offers inter-camp games that mean that campers are challenged by each other while they learn. There are two different programs: the activities and the rain or shine programme. There are activities like basketball, football, art and craft, drama, and badminton. Each of these activities engages and keeps kids engaged as they play and meet new people.
Location: Mossbourne Riverside Academy, Mossbourne Community Academy
Opening hours: 08:20 am – 05:30 pm
Contact: +447468538428 or [email protected]
Imperial College is situated in Kensington, London and provides camps for children from 7 to 17. This camp has been in operation for more than a decade, and if the experience is any indication, it is impossible to be disappointed with this camp. The camp takes advantage of an education in science and technology to help prepare the next generation of aspiring engineers and innovators. The activities comprise AI machine learning robotics, game design, and coding.
Location: South Kensington Campus London SW7 2AZ, UK
Contact: +44 (0)20 7589 5111
Camp Beaumont is a dynamic club that is located in Kingswood house. It offers exciting and enjoyable summer activities for children aged 3 to 16. There are diverse age groups, in which the children are placed in a playtime group, while the older kids are in a magic club, the younger teens in the mania group, and a teen's group for older children.
Location: Camp Beaumont, Kingswood House, Alkmaar Way, Norwich, Norfolk, NR6 6BF
Opening hours: 09:00 am – 05:00 pm
Contact: 01603851000
Jcamps (July 21 – August 4)
Jcamps are designed to bring together Jewish youngsters by helping them develop the feeling of belonging to them and aiding them in understanding other cultures. The activities offered by the camp include boat rides, hiking and other indoor fun activities. Kitchens at the camp are Kosher, and the camp follows Shabbat.
Location: JCamps, 28 Linksway, Northwood, England, HA6 2XB
Opening hours: 09:00 am – 05:00 pm
Contact: +44 (0) 207 096 1179 or [email protected]
PGL adventure offers great summer camp activities to children aged 7-17. The activities included swimming, horse riding, motorsports, motorbikes, music photography, surfing, and video games.
Location: Penyard Lane Ross-on-Wye Herefordshire
Opening hours: 08:30 am – 05:00 pm
Contact: [email protected]
The Kaleidoscope provides exciting and enjoyable activities that ensure children are entertained and engaged and are supported throughout the day to create, explore friendships and learn while having fun. The summer camps' activities include dance, arts and crafts making, acting, sports games, excursions to forests, farms, parks and museums, among others.
Location: Christ Church Kensington, Victoria Road W8 5RQ
St Luke's Hall, St Luke's Street SW3 3RP
The Hall of Remembrance, Flood Street SW3 5SY
The Hut, Alpha Place SW3 5SY
Contact: 0203 651 7870 or [email protected]