Questions for interviewing on critical thinking examine a candidate's ability to evaluate, analyze the implications of their thinking, and think critically. Are they able to connect the dots between different issues and concepts? The standard job interview isn't enough to judge whether a person has what requirements to succeed in the job. The ability to ask critical questions helps determine if a candidate can meet the needs and expectations of the position.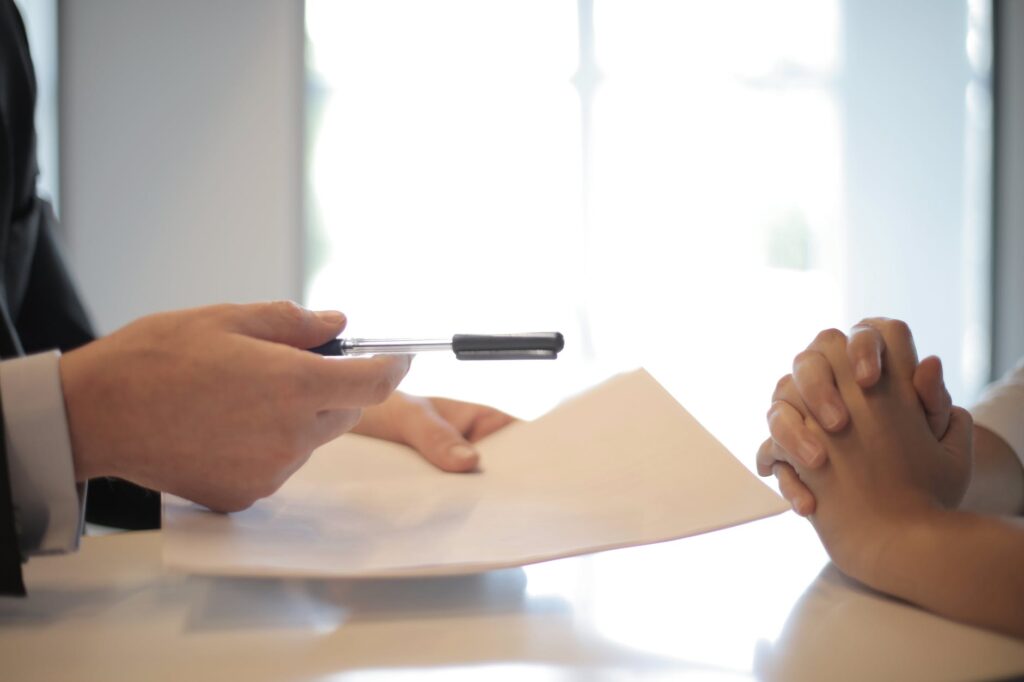 The rush to hire candidates in the interviews is one of the reasons why many employees are losing their jobs. This results from returning to the hiring process and putting more time and energy into the process. A majority of positions require applicants to be able to think independently and reflect to improve the processes within the organization.
Sometimes, it's challenging to know the degree to which work background qualifies a candidate for the job. But investing in the critical thinking questions in an interview can help you not just fill the job with a competent candidate, as well as one that can provide fresh ideas and new perspectives to the position.
What are the benefits of using critical thinking questions?
The practice of asking candidates to think critically during interview questions allows you to find out if they are:
Responsible enough to handle issues and to follow up
Innovative enough to think outside of the box in the realm of problem-solving
Capable of analyzing and solving issues even when necessary information or resources are not available.
Reliable in defending their reasoning process. Can they explain how they came to a specific conclusion and how they took responsibility for their decisions?
They can visualize themselves as character and comprehend the type of work they will be performing.
The interviewer must ensure that the questions are relevant to the job and are designed to showcase the candidate's abilities. Asking off-putting questions during the interview to applicants who are already under anxiety from the interview may not assist you in finding an ideal candidate for the position. For instance, questions such as "How many cars can you find at (name the location) at the moment?" may not reveal the candidate's skills. A question such as, "how do you explain blockchain technology to a child of 4" will demonstrate the skills they have, as well as their capability to handle different types of people.
Keep in mind that the reason for the questions isn't whether the candidate provides a correct or incorrect answer. The main goal is to assess how the candidate responds to problems or situations out of their familiarity area.
Examples of Interview Questions: Critical Thinking Interview Questions
These critical reasoning questions and other behavioral and cognitive questions can help you determine an ideal candidate for the leading role.
Discuss a time you were faced with problems without using all your resources.
Have you faced the need to make an instant decision? What was your approach to managing the situation? And were your results satisfactory?
Write about a time where you have achieved a target.
Have you ever had the opportunity to serve in a leadership position? What was your result?
Have you ever anticipated a problem before and implemented measures to avoid it?
How do you deal with disagreements with your colleagues?
Have you ever received criticism in your job? What was your response to the criticism?
A customer was sent a defective product. They didn't receive the assistance they required by phone. Now they're at the reception, causing a stir. What can you do about them?
What is the best way to explain the importance of A/B testing to 13-year-olds?
What were you reading last, and what did you enjoy about it?
Have you been able to go above and beyond for an assignment? What was the subject of the project, and what do you think was intriguing about it?
What could you have done differently in your previous job?
What was it that you didn't like about your previous job?
Have you ever had to struggle with a lack of determination? What strategies did you employ to overcome this?
Where do you want to be in five years' time career-wise? What are your plans for reaching that goal?
Your boss gives inaccurate information in a live presentation. What do you do? It?
Have you needed to correct your manager or get them to adopt another method?
You and your team are having difficulty completing a project because they cannot agree on the most effective method to achieve the desired results. How can you convince the team members to cooperate in developing a solution?
Do you persuade people that your method is the best way to go?
A colleague offers a baffling solution to a problem that the company is confronted with. What can you do to handle the issue?
How to assess Critical Thinking in Candidates
These questions require candidates to draw on their previous experience or skills in analytical analysis to give answers. An alternative to these questions will provide insight into how a candidate thinks and make sound judgments. For instance, in the following question:
"Explain an instance in which you were faced with an issue without available resources."
The candidate should show the ability to think on their feet and be resourceful in answering this question. The candidate should describe how they used available information, assessed the situation, deconstructed the problem by analyzing the outcomes of different actions, researched the issue, then took action on the selected activity, and whether they evaluated the results. The candidate should demonstrate their capacity to make decisions without fear of conflicts, getting it wrong, and taking risks. They also show the lessons they have gained from the process to improve the result.
Anyone who admits wrong choices was excellent, provided they provide a rationale for how the lessons were applied to avoid making the same mistakes in the future. It is possible to identify top candidates based on their role by assessing the ability of the candidate to:
Get advice or information whenever they encounter a problem.
Teamwork is essential as they recognize that they share the same goal in mind- the business's success.
Show that they can work as a team when required and are practical in making decisions.
Show that they have applied modifications or adopted procedures that changed how they work in the past.
Be prepared for difficult situations and not give up at the first sign of issues, even if solutions aren't available.
Logically justify the actions you take.
Do not choose those who:
Do not check the facts or make assumptions before you go
Do not take things for granted and make assumptions
Do not be able to answer or even try to resolve the issue
Answer the obvious questions or the first thought that pops into their heads at the moment.
These were critically reasoning questions, and interview questions can help you find individuals who can think critically and have an independent mindset — a person who can believe in a new way and imaginatively solve problems and improve the efficiency of your organization.