Sheikh Hamdan bin Mohammed bin Rashid Al Maktoum, the Crown Prince of Dubai, surprised his millions of social media fans on Saturday by announcing the birth of his third child. The news was made by posting an image of a drawing of a baby's feet on top of two hands on Instagram.
"Mohammed Hamdan bin Mohammed Al Maktoum," read the name on top, with a scribble of a heart.
"It's a boy," he captioned his story post.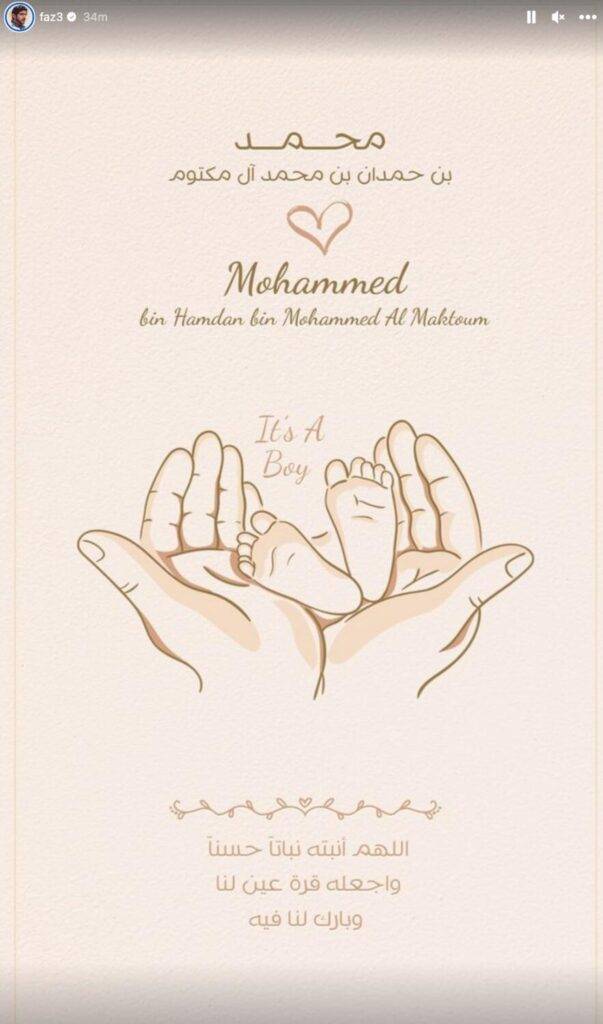 His wife Sheikha Sheikha bint Saeed bin Thani Al Maktoum also posted the same image to her Instagram stories.
Several members of the royal family, including Sheikh Hamdan's siblings Sheikh Maktoum bin Mohammed bin Rashid Al Maktoum, Deputy Ruler of Dubai, and Deputy Prime Minister and Minister of Finance of the United Arab Emirates; Sheikha Latifa bint Mohammed bin Rashid Al Maktoum, chairperson of Dubai Culture and member of Dubai Council; Sheikha Manal; and Sheikha Sheikha; as well as his steadfast companion Uncle Saeed, sent congratulations to the couple.
After the May 20, 2021 births of twins Sheikha and Rashid, Baby Mohammed is Sheikh Hamdan's youngest child. Sheikh Hamdan had also used Instagram at that moment to share the good news. He had posted a picture of himself hugging the twins on their first birthday along with the caption: "Feels like just yesterday this picture was taken. It's been one year today. Happy birthday Rashid & Shaikha and to all the children of the world."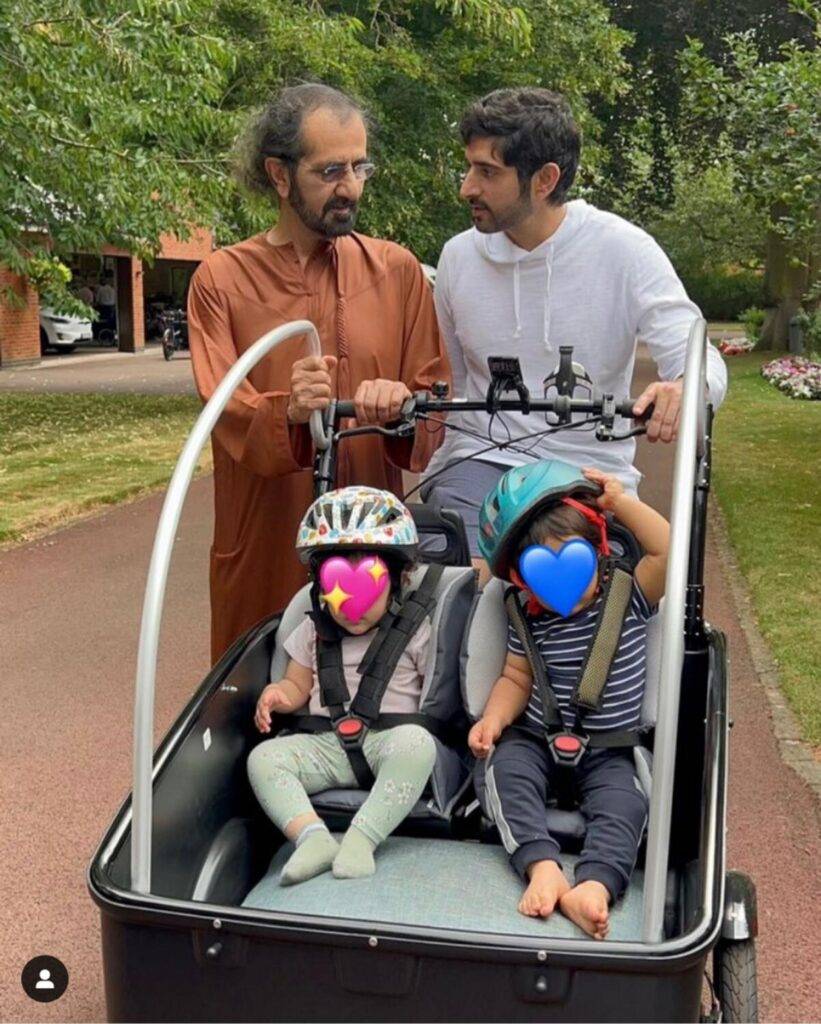 Since then, the loving father has shared numerous photos of himself engaging in various activities with his young children while hardly ever revealing their identity. His Highness Sheikh Mohammed bin Rashid Al Maktoum, who serves as the Vice President and Prime Minister of the UAE and the Ruler of Dubai, and the twins were seen in one of the pictures he shared in August of last year.
He has also uploaded pictures of himself and the twins engaging in sports like kite flying, falconry, and camel racing. While on vacation in Courchevel, France, in January of this year, Sheikh Hamdan shared several photos of himself and the kids skiing.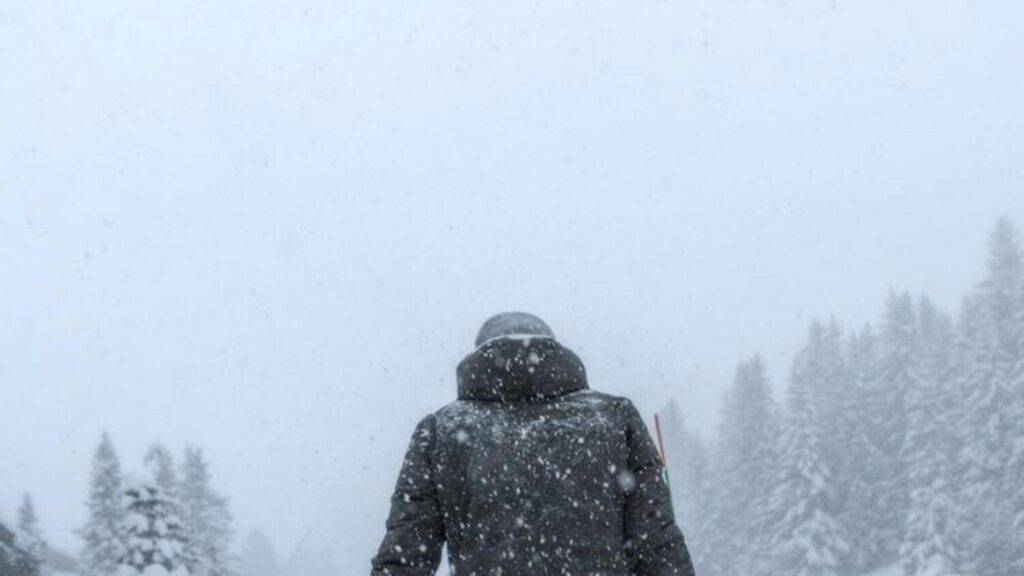 At an intimate wedding that included two of his brothers, Sheikh Hamdan wed Sheikha Sheikha bint Saeed bin Thani Al Maktoum in 2019. Several UAE authorities attended the wedding, which also featured traditional dance performances.